Inside INTOSAI
INTOSAI Subcommittee on Internal Control Standards Publishes Draft Guidance on Cooperation with Internal Auditors, Seeks Comments
July 24, 2023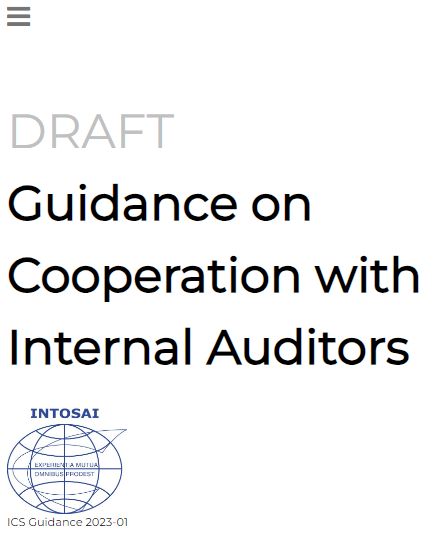 The INTOSAI Subcommittee on Internal Control Standards has published a draft of Guidance on Cooperation with Internal Auditors. The Guidance is now open for comment at https://ics-intosai.nik.gov.pl/GuidanceOnIA/guid_ICS-CooperationIA_index_en.html.
The Guidance has been developed as an online document, but there is an option to download a pdf and MSWord-for-comments version, where paragraphs have been numbered to make commenting easier.
The Guidance, whose nature is not mandatory, aims to provide Supreme Audit Institutions and auditors with an easy to use compendium that presents INTOSAI's understanding of the internal audit function, potential benefits of a SAI's cooperation with internal audit, and practical advice on available modes of such cooperation.
Respondents are asked to submit their comments (general comments or on specific paragraphs) by 7 October 2023 to the Secretariat of the Subcommittee on Internal Control Standards – the Supreme Audit Office of Poland – at: ics@nik.gov.pl.
All SAIs are encouraged to comment on the draft, and, also, to share this information with other stakeholders that may wish to contribute.
Secretariat of the Subcommittee on Internal Control Standards 
Supreme Audit Office of Poland
ul. Filtrowa 57
02-056 Warszawa
Poland
E-mail: ics@nik.gov.pl