Inside INTOSAI
Towards an INTOSAI Initiative on Climate Finance
July 20, 2023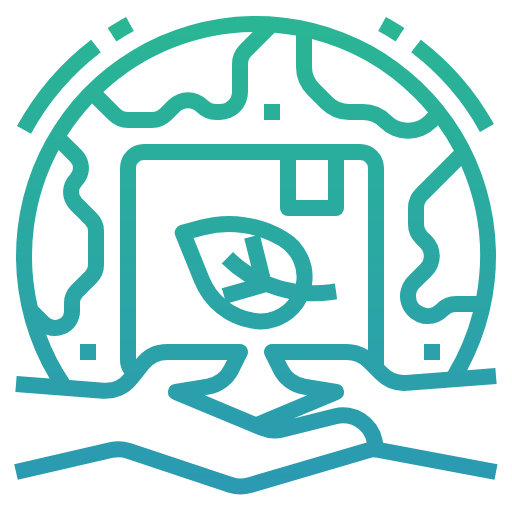 By Gijs de Vries1
In 2015, world leaders raised people's hopes for a safer and more equitable world. In the 2030 Agenda for Sustainable Development leaders agreed on a visionary roadmap for people and the planet: 17 Goals that embodied the promise of an environmentally sustainable world without poverty, hunger, conflict and injustice – a world where no-one would be left behind. Additionally, in the Paris Agreement 198 governments promised to combat climate change by limiting global temperature rise this century to preferably 1.5 degrees Celsius.
Today both promises are at risk of being broken. The SDGs are in deep trouble. Of the roughly 140 targets with data only about 12% are on track; close to half are moderately or severely off track, and some 30% have seen no movement or even regressed. Nor is the world moving fast enough to limit climate change. The window of opportunity to fulfil the SDGs is closing fast. In May 2023 the World Meteorological Organization warned that there is now a 66% chance that the world will exceed the 1.5 degree target in the next five years.
Climate change has already caused extensive harm to people's health and livelihoods and to plants, animals and ecosystems across the globe. Every additional fraction of a degree pushes the planet closer to critical thresholds such as the collapse of the Arctic and Antarctic ice sheets. Some of these climate tipping points, such as global sea level rise and the release of permafrost carbon, would be irreversible for centuries; others such as the melting of the Greenland ice sheet would be irreversible for millennia.
Climate change disproportionally affects the world's most vulnerable populations, spreading disease and pushing tens of millions back into abject poverty. Countries in the global South are being hit particularly hard. Unchecked climate change and environmental degradation could reduce the GDP of a country such as Pakistan by 18 to 20 percent per year by 2050, the World Bank warns. Humanity's losses would also be spiritual: climate change risks doing irreparable damage to the world's most precious material and immaterial cultural heritage. Consequences for plants and animals will be equally severe. Around 1 million species already face extinction, many within decades, unless resolute action is taken to counter biodiversity loss.
The world is on fire and bold political leadership is urgently needed, as is greater accountability for results. Such public accountability depends on independent analysis of policy effectiveness: the kind of rigorous, timely, fair and reliable assessment that Supreme Audit Institutions can provide. In fact, SAIs have a critically important contribution to make in the fight against climate change. Let us look at some of the actions that SAIs can take, nationally and collectively.2
National policies
A first opportunity for SAIs is to audit national policies to reach net-zero emissions.3 Many governments are not on track to limit global warming to 1.5 degrees. Policies currently in place point to a 2.8°C temperature rise by the end of the century. Implementation of the current pledges will only reduce this to a 2.4-2.6°C temperature rise by the end of the century. Around 140 countries have pledged to reach net-zero emissions by 2050 at the latest, but around 50 countries have not. Some of the largest emitters have set targets only for 2060 (China, Russia) or 2070 (India). Concerned about the delays, UN Secretary General Guterres has urged developed economies to reach net-zero already by 2040, and emerging economies by 2050 at the latest. In a similar vein, the 2022 UN Climate Change Conference (COP27) urged governments to update their climate policies and to strengthen their interim targets for 2030. SAIs could make a vital contribution by auditing whether their countries' current policies and Nationally Determined Contributions under the Paris Agreement are on track to reach the 1.5 degree target in time. SAIs could audit whether the government has adopted net-zero policies and operational plans, whether sufficient budgetary resources have been allocated, what progress is being made, and whether the parliament and the public are kept adequately informed.
Another important opportunity for SAIs is to audit public efforts to generate the necessary capital flows. Limiting global warming to 1.5 degrees above pre-industrial levels implies cutting greenhouse gas emissions by 50% by 2030. This requires investments that are three to six times higher than current levels. In emerging and developing economies alone, annual capital spending on clean energy needs to expand by more than seven times, to above USD 1 trillion. This is far exceeds the fiscal capacity of governments so that public and private companies will have to re-prioritize their investments and reduce their direct and indirect carbon footprints to net-zero. The UN's High-Level Expert Group on net-zero pledges has called on all public and private sector enterprises to draw up credible, comprehensive and detailed plans to phase out fossil fuels, scale up renewable energy and cut emissions to net-zero by 2050. SAIs can make a difference by auditing the climate performance of the public financial institutions covered by their mandate, such as state-owned enterprises, central banks, development finance institutions, public pension funds and sovereign wealth funds. Let us look at some of the actions SAIs could take.
Public financial institutions
State-owned enterprises (SOEs) dominate many sectors of the economy, from oil and gas and telecommunications to transport and banking. Their assets are equivalent to around half of global GDP, and among low- and middle-income countries SOEs account for the majority share of infrastructure investments. State-owned enterprises are also major carbon emitters. SOE emissions represent a significant share of greenhouse gas emissions in many countries, including China, India, Indonesia, Saudi Arabia, South Africa and South Korea. SOEs must therefore be key drivers of carbon neutrality; the world will not succeed in containing climate change unless they improve their performance. Yet many SOEs lag behind in publishing net-zero targets and in reporting on carbon emission reductions. In the Middle East and North Africa, for example, only 30% of state-owned enterprises have adopted a net-zero target, only 20% have set a roadmap for it and only 5% disclose their results. World-wide, the majority of state-owned enterprises have no net-zero target at all. SAI audits of SOE climate performance can help improve much-needed transparency and accountability. Audit questions could include whether SOEs reports publicly on the size, composition and development of their greenhouse gas emissions, if they have adopted a net-zero emissions target for 2050 at the latest, and whether they report on progress transparently, comprehensively and reliably in their Annual Report.
A second opportunity for SAIs concerns national central banks. United Nations guidelines invite governments to update their central bank's mandate in line with national policy to realize net-zero emissions. The British government, for example, has updated its remit letter to the Bank of England, enabling the Bank to explore the net-zero implications for its mandate. SAIs could either audit their central bank's climate reporting directly, or – if their mandate does not include the central bank – they could audit government guidance to the central bank.
Thirdly, SAIs could audit the climate performance reporting of public sector pension funds, sovereign wealth funds and national export credit agencies. A growing number of public sector pension fund managers are committed to greening their investment portfolios in line with international good practice. These include the United Nations Pension Fund, the French civil servants' pension scheme ERAFP, Norway's KLP, and Québec's Caisse de dépot en placement CDPG, among others. Some public pension funds have set even more ambitious targets. Europe's largest pension fund ABP has already decreased its carbon footprint by 38% between 2014 and 2021 and is aiming to reach net-zero by 2040, a decade ahead of the UN target. So are New York City's pension funds for teachers and public employees. However, in many parts of the world public sector pension funds still have to adopt policies, interim targets and disclosure measures to generate the sustainable investment in line with global commitments.
Sovereign wealth funds, too, still have an uneven record. Whereas some, such as New Zealand's Super Fund and Norway's NBIM, have committed to achieve net-zero carbon emissions by 2050 at the latest, most of the world's 90 sovereign wealth funds have yet to do so. Their investments – trillions of US dollars – have yet to be managed sustainably.
Leading institutional investors such as public pension funds and sovereign wealth funds have a critically important role to play in generating the funds needed to mitigate global warming. Their contribution warrants greater public scrutiny. Through their audits SAIs can help to promote transparency and accountability for the common good. Audit questions could include whether net-zero targets have been set for 2050 at the latest, whether interim targets are being met and whether performance is publicly reported in accordance with international standards, such as the EU's Corporate Sustainability Reporting Directive or the climate and sustainability disclosure rules of the International Sustainability Standards Board. In countries where SAIs do not yet have the mandate to audit such funds directly they can audit the applicable government frameworks and guidance4, and scale up their dialogue with the relevant private sector audit firms. SAIs can also audit whether national export credit agencies are phasing out their financial support for fossil fuel industries.
National and international development finance institutions could be another important source of climate finance needed to mitigate global warming. Governments have repeatedly called on multilateral development banks such as the World Bank to step up their climate ambitions by prioritizing private capital mobilization for the net-zero transition. INTOSAI, which has consultative status at the United Nations, would be well-placed to encourage these global and regional financial institutions to improve their transparency and accountability for results.
INTOSAI initiative
There is much, therefore, that SAIs can do to help the world spend more and better in the fight against climate change. Several SAIs already lead by example, such as Canada's OAG, the US GAO, Britain's NAO and the European Court of Auditors. In this planetary endeavor SAIs need to combine forces. Only if SAIs work from a common template, asking similar questions, will their work add up to a global picture of achievements and shortcomings. INTOSAI's Working Group on Environmental Auditing has already prepared useful guidance, and it is preparing additional guidelines on auditing international climate finance from one country to another.
But there is more that INTOSAI can do. At COP28 (December 2023) world leaders will take stock of the Paris Agreement. They will also launch the next cycle of national climate plans due in 2025. At COP28 INTOSAI could pledge to prioritize audits of climate finance (domestic as well as international) in the coming three years, working from a common template. Audits meeting the criteria could be uploaded to the UN's global database, the UNFCCC's Global Climate Action Portal. IDI and its donors could assist by supporting SAIs technically and financially. SAIs also need a mandate that allows them to audit all public financial institutions relevant to the fight to contain global warming. INTOSAI can help by making the case to governments. By enhancing its collective contribution in the fight against climate change INTOSAI could provide an essential service to the world.
The governments of the world have signed up to the Paris Agreement and the Sustainable Development Goals, including Goal 13 (Climate Action). The people of the world have a right to know whether their governments implement these pledges effectively. The SAIs of the world are duty-bound to provide the necessary transparency and accountability. This means that SAIs must now prioritize audits of government action to combat climate change. Business as usual is no longer an option: if we as auditors are not an effective part of the solution, we are part of the problem.
As human beings we are responsible, individually and collectively, for our stewardship of the planet. To many, honoring the sanctity of life is a religious responsibility; to others it is a moral imperative. For auditors, prioritizing the fight against climate change is also a professional obligation, as stipulated in the global standards which require SAIs to "make a difference in the lives of citizens". It is time for INTOSAI to step up.