Autumn 2016
New Zealand's AG "Reflections" in Reprint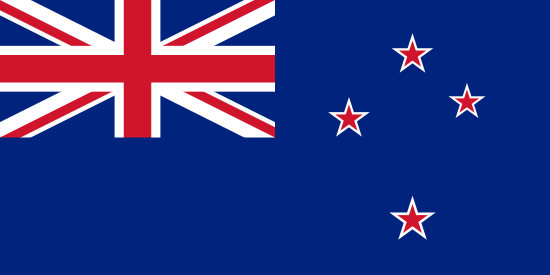 New Zealand's Auditor-General, Lyn Provost, authored the report, "Reflections from Our Audits: Governance and Accountability," which brings together findings and lessons from the office's recent work. The report sparked important conversations across New Zealand's public sector, and it contains lessons that can be useful for organizations worldwide. Provost's third reflections report, in fact, is in such high demand that a reprint has been ordered.
The report takes a look at the Auditor-General's program of work under the theme "governance and accountability." In the report, the question is posed, "What is good governance?" It's an important question and one with which many audited entities grapple.
The reprint demand was a great opportunity for the New Zealand Office of the Auditor General to lead the discussion on good governance, asking organizations to consider their own governance arrangements and to use the report to create opportunities to talk about the important issues they face.
In the report, Mrs. Provost says that the quality of governance in the New Zealand public sector can be improved. One matter for improvement is to clearly define roles and responsibilities between governance and management at both an organizational and project level. When governors perform managerial functions, it becomes difficult to hold management accountable. A second matter for improvement is risk management. Too often, the focus is on identifying risks, without sufficient attention to the management of those risks.
The report, available on the Office of the Auditor-General's website, identifies examples of both good and poor practices on these two matters. The Auditor-General also highlights some emerging trends, such as new reporting standards, integrated reporting, co-governance and network governance.
In New Zealand, there are, quite rightly, high expectations of the public sector. These expectations are the foundation of good accountability. In general, good accountability stems from being guided by principles that support trust between citizens and the public sector and include:
Openness—being transparent.
Value for money—using resources effectively, economically, and without waste while having due regard for costs and benefits, as well as the contribution to outcomes.
Lawfulness—acting within the law and meeting legal obligations.
Fairness—meeting a general public law obligation to act fairly and reasonably.
Integrity—managing public resources with the utmost integrity.
From the practices observed and assessed eight elements of good governance have been identified. The eight elements deemed essential for effective governance are:
Set a clear purpose and stay focused on it.
Have clear roles and responsibilities that separate governance and management.
Lead by setting a constructive tone.
Involve the right people.
Invest in effective relationships built on trust and respect.
Be clear about accountabilities and transparent about performance against them.
Manage risks effectively.
Ensure you have good information, systems and controls.
All of New Zealand's public sector has been encouraged to consider these eight elements for their own governance arrangements. And, by the looks of the empty report shelves around the office, they have!