News in Brief
SAI France Crosses Symbolic, Significant Stakeholder Engagement Milestones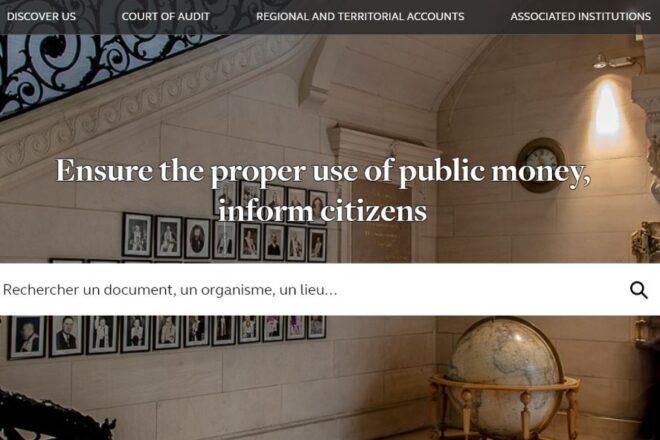 [cmsmasters_row data_padding_bottom_mobile_v="0″ data_padding_top_mobile_v="0″ data_padding_bottom_mobile_h="0″ data_padding_top_mobile_h="0″ data_padding_bottom_tablet="0″ data_padding_top_tablet="0″ data_padding_bottom_laptop="0″ data_padding_top_laptop="0″ data_padding_bottom="50″ data_padding_top="0″ data_bg_parallax_ratio="0.5″ data_bg_size="cover" data_bg_attachment="scroll" data_bg_repeat="no-repeat" data_bg_position="top center" data_color="default" data_bot_style="default" data_top_style="default" data_padding_right="3″ data_padding_left="3″ data_width="boxed" data_shortcode_id="1gwcu2a59c"][cmsmasters_column data_width="1/1″ data_animation_delay="0″ data_border_style="default" data_bg_size="cover" data_bg_attachment="scroll" data_bg_repeat="no-repeat" data_bg_position="top center" data_shortcode_id="i8wekst1r"][cmsmasters_image shortcode_id="qsellu7t7h" align="center" link="http://intosaijournal.org/wp-content/uploads/2020/01/SAI-France-Web.jpg" animation_delay="0″]20232|http://intosaijournal.org/wp-content/uploads/2020/01/SAI-France-Web.jpg|full[/cmsmasters_image][/cmsmasters_column][/cmsmasters_row][cmsmasters_row][cmsmasters_column data_width="1/1″][cmsmasters_text]
The French Cour des comptes, the nation's Supreme Audit Institution (SAI), crossed a symbolic milestone.
Last year, more than 2 million unique visitors visited the SAI's website (ccomptes.fr)–three times more than in previous years! Internet users have viewed more than 5 million pages and downloaded available reports nearly 850,000 times.
On social networks, the progression was also significant when compared to previous year results.
At the end of the 2019, SAI France had more than 78,000 followers on Twitter (+ 8%); 27,000 followers on LinkedIn (+ 68%); and an audience of 8,500 on Facebook (+ 24%).
SAI France has also recently opened an Instagram account.
Follow SAI France on social media:
[/cmsmasters_text][/cmsmasters_column][/cmsmasters_row]