Autumn 2017
Meet Republic of Peru's New Comptroller General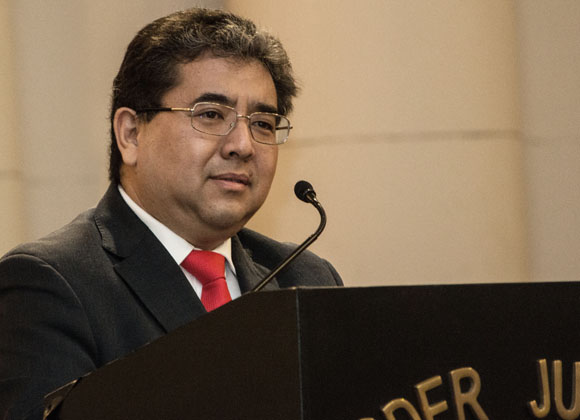 Mr. Nelson Shack Yalta was appointed as the new Comptroller General of the Republic of Peru for the period 2017-2024.
In his first speech as Comptroller General, Mr. Shack Yalta noted modernization and institutional strengthening were key to achieving the necessary logistics associated with public management. In this new preventive approach, performance audit emerges as the primary control instrument, promoting continuous enhancement of public administration and reflecting quality in services and products.
An economist who earned his master's degree in management and public policy, Mr. Shack Yalta has performed in the international arena as a consultant for the Inter-American Development Bank, World Bank, European Commission Delegation, as well as United Nations Economic Commission for Latin America in several countries. He is a professor who has authored numerous publications and performed specialized research projects.
Mr. Shack Yalta reaffirmed his commitment to strengthen the Supreme Audit Institution (SAI) of Peru regionally and globally.