Inside INTOSAI
SAI Ireland chairs Performance Audit Subcommittee (PAS) 
August 3, 2023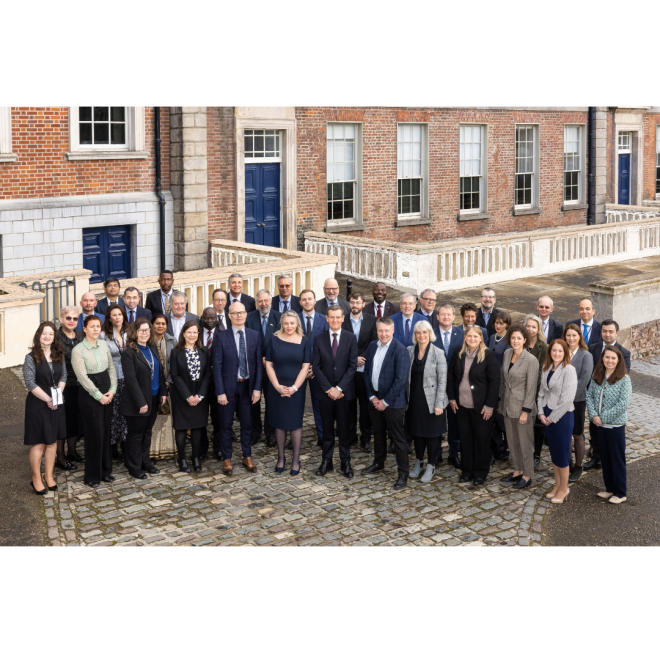 On 12 January 2023, the Office of the Comptroller and Auditor General, the Supreme Audit Institution of Ireland, (SAI Ireland) celebrated the centenary of its establishment.
Performance audit
Since its establishment, SAI Ireland had traditionally focused on the annual audit of appropriation accounts and financial statements of the bodies under its remit, currently in the order of 290 bodies and €270 billion of public monies. However, in 1993, SAI Ireland received legislative power to conduct performance audits. Contributing to improvements in public administration via performance audit has become a key focus of SAI Ireland. The significance of this responsibility has meant that the Performance Audit Directorate has been allocated increasing resources over the years and currently has a target of 25 reports to be published per year.
Internationally focused
SAI Ireland cooperates with other SAIs and audit offices globally and is an active member of the INTOSAI community. At present, Mr Andy Harkness, Director of Audit, is an observer at the INTOSAI Financial Auditing and Accounting Subcommittee, while Ms Deirdre Quaid, Director of Audit, is a member of the INTOSAI Professional Standards Committee. Furthermore, Ms Colette Drinan, Secretary and Director of Audit, is a member of the Evaluation and Audit Advisory Committee of the International Civil Aviation Organisation, a United Nations specialised agency.
In addition, SAI Ireland participates in a number of international working groups including the EUROSAI and INTOSAI working groups on environmental auditing.
INTOSAI PAS
At INCOSAI, in November 2022, SAI Ireland was ratified as the new Chair of the INTOSAI Performance Audit Subcommittee (PAS). PAS is responsible for the development and maintenance of INTOSAI performance audit standards. Having clear standards for the work SAIs do is crucial to the credibility and effectiveness of independent audit offices.
PAS annual meeting
SAI Ireland hosted the PAS annual meeting in March 2023 in Dublin Castle. A number of key topics were discussed during the meeting, including the scheduled maintenance of the performance audit standards and the PAS terms of reference. The theme of knowledge-sharing was supported by presentations and discussions on data analytics and visualisation, environmental performance audit, quality review and impact of reports and impact of science and technology.
Further information on the work of PAS and the PAS annual meeting, can be found here.