News
Ms Hilde François Sworn In as the New Senior President of the Belgian Court of Audit
June 15, 2023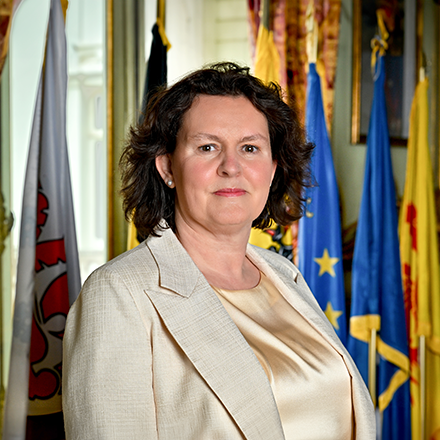 On the 30th May 2023, Hilde François was sworn in as Senior President of the Belgian Court of Audit by his Majesty King Philip, succeeding Philippe Roland who retired. She has been President of the Dutch chamber of the Court since April 2017 and Councillor since April 2015.
Ms François worked as a supervising senior at a private audit firm from 1992 to 1997 and joined the Belgian Court of Audit in 1997.
In 2002 she temporarily worked as an internal auditor for the European Commission. She also served on the Internal Control Standards Sub-Committee of the International Organization of Supreme Audit Institutions (INTOSAI).
Ms François, who is the first female Senior President ever of the Belgian Court, holds a Master's degree in Applied Economics from Antwerp University, specializing in accountancy. She furthermore obtained a teaching aggregate from the same university and a European Master in Law and Economics from the Erasmus University (Rotterdam), Ghent University and the University of Manchester. She has been a guest lecturer at various higher education institutions, teaching courses on financial audit, public audit and practical elaboration of internal control in the public sector.