Autumn 2018
SAI UAE Contributes to INTOSAI Meetings, Signs MoU with SAI Hungary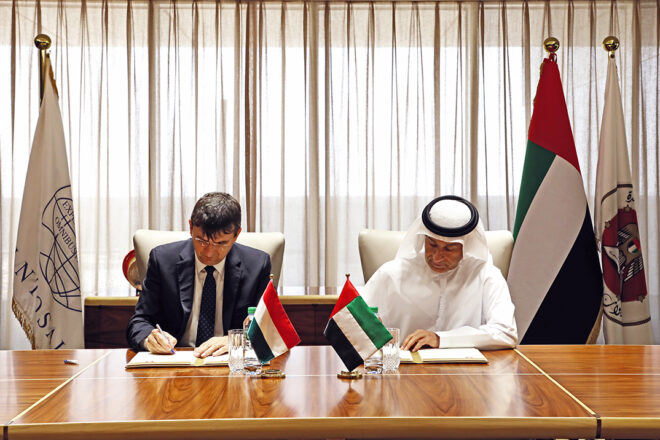 A delegation from the United Arab Emirates' State Audit Institution (SAI), chaired by H.E. Dr. Harib Saeed Al Amimi, SAI President and Chairman of the International Organization of Supreme Audit Institutions (INTOSAI), participated in the annual INTOSAI Policy, Finance and Administration Committee (PFAC) meeting held in Riyadh, Saudi Arabia. The meeting included a discussion on the INTOSAI Secretary General's fiscal year 2017 final account report, the chairman's report on strategic objective achievements, and the SAI UAE's report on potential risks associated with information.
The SAI signed a Memorandum of Understanding with Hungary's Supreme Audit Institution (pictured above) to promote cooperation in preparing integrity assessment tools for Information Technology procurement products and exchange knowledge in key areas of public sector financial auditing.
The SAI organized a workshop on contemporary auditing in times of technological advancements. The workshop, which included a number of local UAE audit entities, highlighted e-transformation in the UAE.