News in Brief
Peru's Supreme Audit Institution Implements New Control Model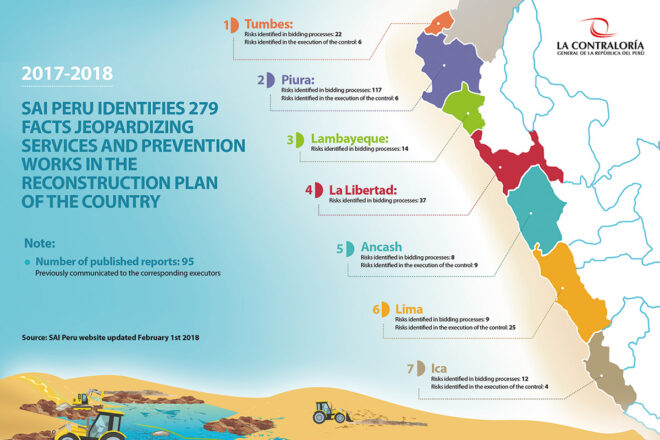 Peru's Supreme Audit Institution (SAI) has introduced a new model of concurrent control that allows timely alerts to public authorities regarding adverse situations potentially affecting public intervention. Led by specialized and multidisciplinary audit teams who accompany public authorities using control milestones, the new model—preventive, proactive and forthcoming—greatly enhances the ability for organizations to take corrective actions.
These control alerts are based on technical and specialized studies where, in most cases, such signals are developed using satellite stations containing sophisticated measurement and contrast instruments—topographic studies, Global Positioning System (GPS) and drone imagery.
The new model was tested during the "Reconstruction with Changes" processes carried out by the Peruvian government in 13 regions affected by the "Coastal El Niño Phenomenon." At the end of this project, in February 2018, auditors were able to identify 279 essential facts that jeopardized services and preventative measures in seven affected regions.
Audit reports are available at www.contraloria.gob.pe along with executive summaries drafted in language understandable to citizens, whose participation is key for social control and authority accountability.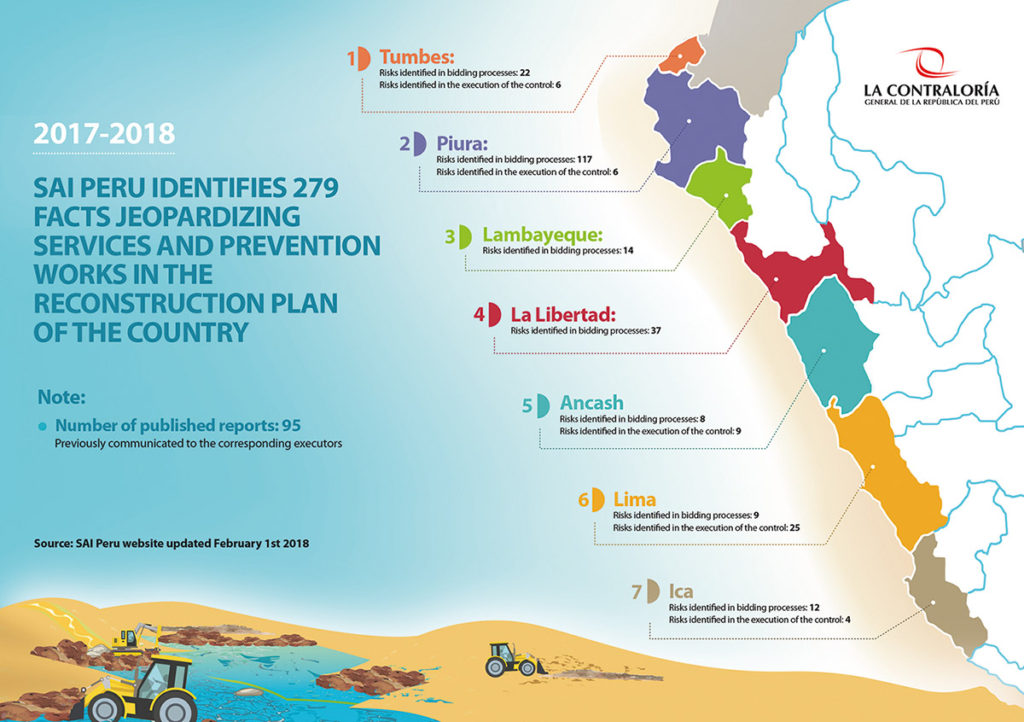 Reconstruction with Changes—The Numbers
USD 7,921 million (approximate) to be invested over the next three years.
9,976 public interventions planned.
Nearly 1.6 million people impacted with 285,599 people left homeless.
Source: Plan Reconstruction with Changes, National Institute of Civil Defense, August 2017.