News in Brief
SAI Slovakia Invites You to Learn More About Peer Reviews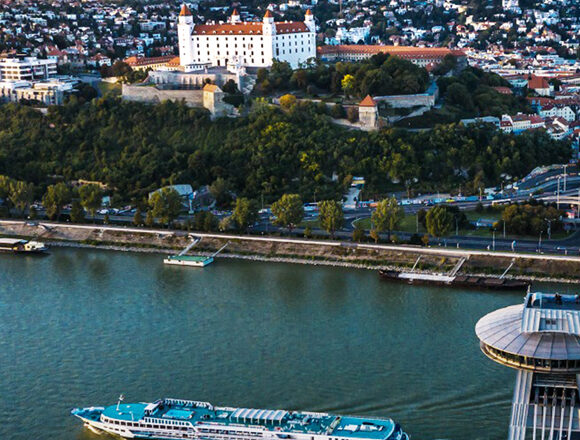 The International Organization of Supreme Audit Institutions (INTOSAI) Subcommittee on Peer Reviews will host the "Motivating and Equipping Supreme Audit Institutions (SAIs) to Carry Out Peer Reviews" conference June 20-22, 2018, in Bratislava, Slovak Republic.
In keeping with International Standards of Supreme Audit Institutions (ISSAI) 12, "Values and Benefits of SAIs—Making a Difference to the Lives of Citizens," along with the emergence of the Sustainable Development Goals (SDGs), the conference, with its focus on leading by example, will explore employing peer reviews and using the various INTOSAI tools to measure performance.
The conference, which will include robust panel and roundtable discussions, will focus on three themes:
Theme I: SAIs Leading by Example Through Carrying Out Peer Reviews;
Theme II: Peer Review Tools to Improve SAI Performance; and
Theme III: Good Practices in a Peer Review.
Organized with support from INTOSAI's Capacity Building Committee, the conference aims to:
Underline the position and support global application of peer review as a method to apply various INTOSAI assessment tools;
Present testimonials and lessons learned on peer review tools;
Strengthen comprehensive global knowledge on individual tools' advantages; and
Inspire capacity development, learning and cooperation within the INTOSAI community.
The event will be translated concurrently in and from English, French and Spanish, and live feed from the conference will be available on YouTube.
To learn more about the conference and register, contact SAI Slovakia at info@nku.gov.sk. Information is also available online at https://www.nku.gov.sk/web/sao.