Inside INTOSAI
OLACEFS' CTIC Introduces New Technology Enhancing Event Efficiency, Functionality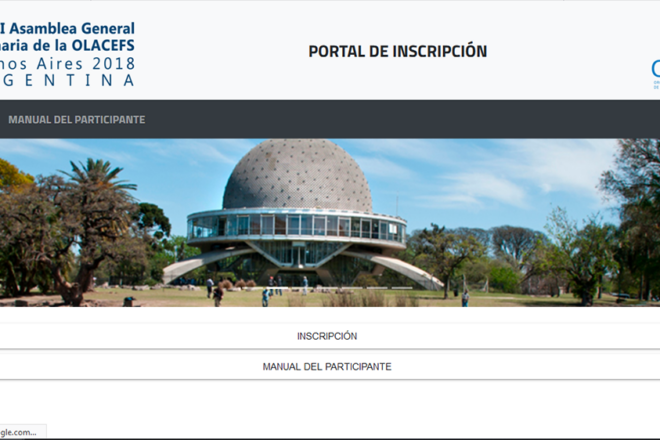 [cmsmasters_row data_width="boxed" data_padding_left="3″ data_padding_right="3″ data_top_style="default" data_bot_style="default" data_color="default" data_bg_position="top center" data_bg_repeat="no-repeat" data_bg_attachment="scroll" data_bg_size="cover" data_bg_parallax_ratio="0.5″ data_padding_top="0″ data_padding_bottom="50″ data_padding_top_laptop="0″ data_padding_bottom_laptop="0″ data_padding_top_tablet="0″ data_padding_bottom_tablet="0″ data_padding_top_mobile_h="0″ data_padding_bottom_mobile_h="0″ data_padding_top_mobile_v="0″ data_padding_bottom_mobile_v="0″ data_shortcode_id="rle4807z2e"][cmsmasters_column data_width="1/4″ data_border_style="default" data_animation_delay="0″ data_bg_position="top center" data_bg_repeat="no-repeat" data_bg_attachment="scroll" data_bg_size="cover" data_shortcode_id="dffrx274jm"][cmsmasters_image shortcode_id="r5zb84eg6r" align="center" animation_delay="0″]18528|http://intosaijournal.org/wp-content/uploads/2019/01/App-1-144×300.png|medium[/cmsmasters_image][/cmsmasters_column][cmsmasters_column data_width="1/4″ data_shortcode_id="us4l4ql888″][cmsmasters_image shortcode_id="bluyndgjm" align="center" animation_delay="0″]18531|http://intosaijournal.org/wp-content/uploads/2019/01/App-4-142×300.png|medium[/cmsmasters_image][/cmsmasters_column][cmsmasters_column data_width="1/4″ data_shortcode_id="a87lsu75hu"][cmsmasters_image shortcode_id="q5q9aipryh" align="center" animation_delay="0″]18530|http://intosaijournal.org/wp-content/uploads/2019/01/App-3-143×300.png|medium[/cmsmasters_image][/cmsmasters_column][cmsmasters_column data_width="1/4″ data_shortcode_id="dlvvz453z"][cmsmasters_image shortcode_id="aphoxveudi" align="center" animation_delay="0″]18529|http://intosaijournal.org/wp-content/uploads/2019/01/App-2-142×300.png|medium[/cmsmasters_image][/cmsmasters_column][/cmsmasters_row][cmsmasters_row][cmsmasters_column data_width="1/1″][cmsmasters_text]
The Organization of Latin American and Caribbean Supreme Audit Institutions (OLACEFS) Information Technologies and Communications Commission (CTIC), chaired by Dr. Francisco Javier Fernández, Auditor General of Argentina's Supreme Audit Institution (SAI), developed a mobile application (app) and web portal that were successfully implemented during the OLACEFS General Assembly in Buenos Aires.
The app was equipped with several useful and interactive features, including:
Calendar;
Access to updated event documentation;
Personalized data (based on participant registration information);
Local event data, such as weather, currency exchange rates, and the participant guide); and
An internal chat function to facilitate interaction between registered users.
During the OLACEFS General Assembly, the app, designed by SAI Argentina, was downloaded and utilized by a significant portion of event participants and contributed to the pursuit of a paperless environment by making documents readily available. The app also provided a platform that made event updates and announcements easily accessible.
Due to the app's success, CTIC hopes this technology can be implemented for use in future events.
For more information about the app, its implementation and use, contact ctic@agn.gov.ar.
[/cmsmasters_text][/cmsmasters_column][/cmsmasters_row]