News In Brief
Mongolian National Audit Office Launches a New E-learning System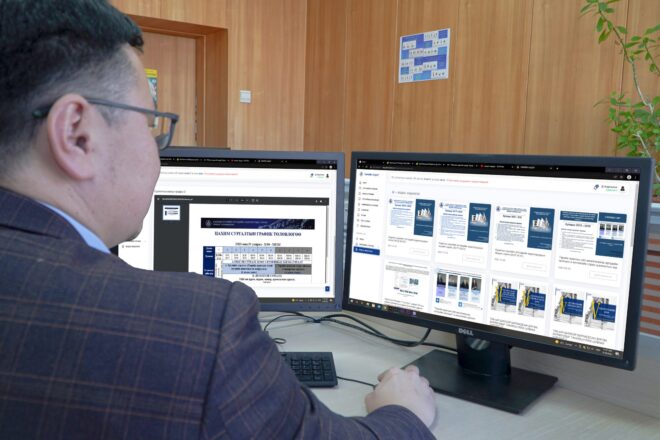 Author: Mongolian National Audit Office, Communication and Cooperation Department
In 2021, the Mongolian National Audit Office (MNAO) carried out major reforms to digitally transform its Electronic and Integrated Audit Management System. The MNAO developed a new web-portal, which provides virtual training, or e-learning accessibility for auditors. The development of this e-learning system has been recognized as an innovative approach among Mongolia's government agencies to provide lifelong education and management training in the workplace. The web-portal utilizes software that is familiar to audit and audited entity stakeholders. The system also incorporates the International Organization of Supreme Audit Institutions (INTOSAI) best practices for learner-centered participatory virtual training.
Auditors had to quickly adjust and address the challenges of working through the COVID-19 pandemic. As a result, there has been a shift to develop a culture of remote work. Auditors utilized and employed electronic platforms to improve their knowledge and skills. Due to Mongolia's vast territory and geographically distant government agencies, e-learning can be more time and cost-efficient, allowing MNAO auditors to learn and develop their skills in an agile manner. The system can also be used to train other stakeholders beyond MNAO staff. For example, under a contract with the Mongolian MNAO, another auditing entity can utilize the web-portal to provide training and improve the knowledge and skills of its professional experts and consultants.
MNAO's e-learning system provides auditors the opportunity to learn and develop systematically and continuously, regardless of time or location, through two formats: Basic Training and Development Training. Basic Training is a systematic method of training, accrediting, and certifying auditors through a step-by-step training module. The core curriculum is taught by university professors, researchers, academics, methodological managers, and experienced auditors. It is an innovative practice that tailors training materials to each auditor's preferred learning approach to improve effectiveness. Development Training provides opportunities for continuous learning and is designed to build a culture of continuous understanding, in-depth expertise, and knowledge sharing. The program presents solutions based on case studies, and provides a common understanding of audit policies, strategies, and procedures.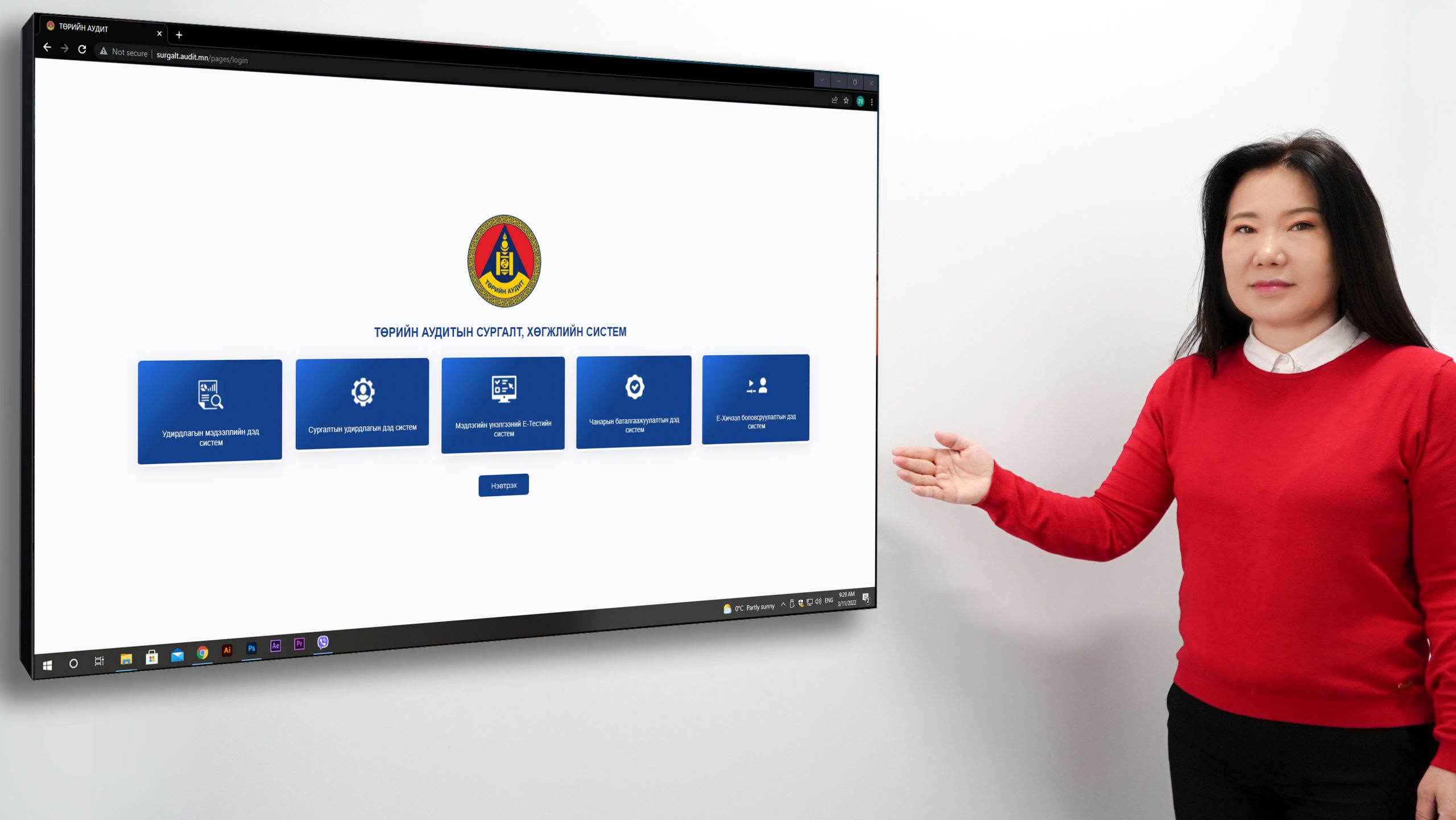 Additionally, to further auditors' personal development, the e-learning system connects auditors to professional courses offered by Mongolian universities, as well as training provided by reputable foreign universities. In the future, the MNAO plans to offer hybrid training, combining classroom and online methodologies, including e-learning. The MNAO is working to connect the e-learning system to training available from INTOSAI, the INTOSAI Development Initiative (IDI), and programs in other countries.
Although e-learning has some limitations, the MNAO believes there are advantages, such as the ability to determine participants' preferred learning approaches based on e-learning system management data. This information allows MNAO to assess auditors' participation in learning, including individual learning and development, knowledge and skills improvements, learning outcomes, and student satisfaction.
As the world is facing the challenges of the COVID-19 pandemic, the MNAO continues to improve its e-learning platform to provide a wide range of training options to its auditors, and to share best practices with other SAIs and international organizations.