INCOSAI XXII Edition
Collaborative Book Unveiled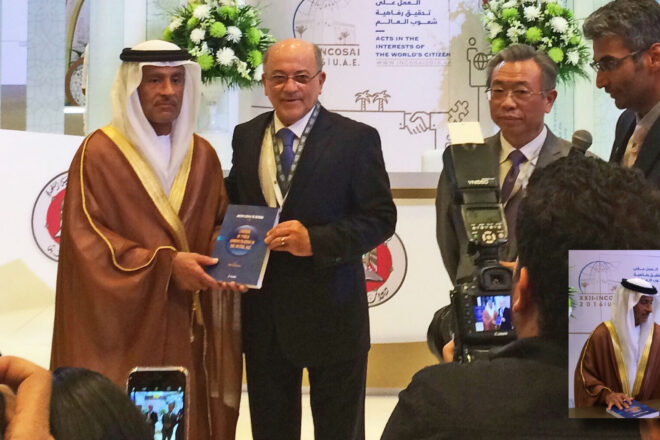 Technology has transformed peoples' lives—social relations and interactions with companies and governments worldwide. Public agencies must understand this new reality and act accordingly to provide services and policies that adhere to the channels and relationship patterns of the digital age.
The same challenge applies to Supreme Audit Institutions (SAIs), which must now modernize practices and engagement. In countries with well-developed e-government initiatives, SAIs must be able to monitor, understand and evaluate these public sector transformations. In countries that are still progressing, SAIs have an opportunity to induce change, lead by example and demand rapid responses from the government that are in line with societal demands.
This scenario inspired Minister Aroldo Cedraz and a team of auditors from the Federal Court of Accounts of Brazil (TCU) to write the book "Control of Public Administration in the Digital Age," unveiled at INCOSAI XXII.
In a series of well-connected essays, the authors describe changes to the public sector brought about by this technological revolution, along with the opportunities and challenges that such changes impose on those responsible for government audit.
The book presents an evolutionary landscape of public administration in the last few decades, followed by a description of the characteristics and changes related to the digital revolution. The book also discussed the resulting impact these transformations have made on areas all-too familiar to the INTOSAI community: public governance, performance and compliance audits, as well as the fight against corruption.
Based on actual case studies that center on innovative practices adopted by TCU as part of their organizational journey towards digitization, the book includes TCU's creation of an innovation lab; development of an audit analytics strategy; establishment of a "civic cloud" as a new platform to foster civic apps creation; and several mobile apps that bring TCU closer to society.
It is truly a unique glimpse into a desirable future for the public audit field—capable of driving enhanced government accountability and effectiveness, reduced bureaucracy and corruption, which, in turn, lead to improved economic development in a new digital ecosystem.
The original Portuguese version was translated to English, with a special foreword by the new INTOSAI Governing Board Chair, Dr. Harib Al Amimi. A Spanish edition has also been produced, which is prefaced by Dr. Juan M. Portal, Auditor General of the SAI of Mexico. The work offers a great depth of knowledge and experience for the entire international community and will hopefully provide the basis for discussions around these sweeping changes in public audit…and how SAIs can best adapt.