Inside INTOSAI
CEDEIR Delivers SAI PMF Workshop to SAI Chile Staff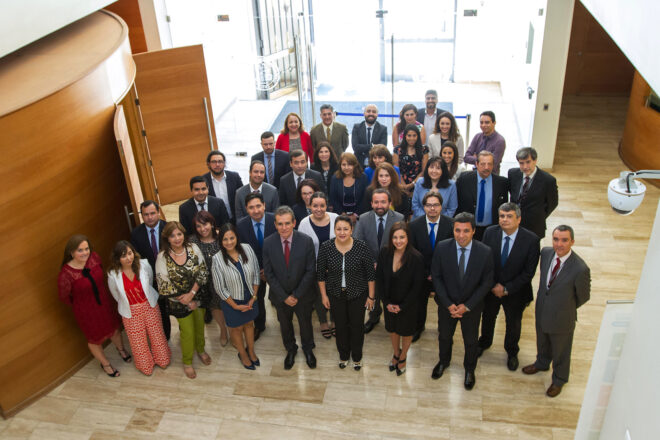 The Commission for the Appraisal of Performance of Supreme Audit Institutions (SAIs) and Performance Indicators (CEDEIR)—an Organization of Latin American and Caribbean Supreme Audit Institutions (OLACEFS) commission—delivered a workshop on the SAI Performance Measurement Framework (PMF) tool November 27-28, 2017, to staff from the SAI of Chile.
The workshop, designed to raise awareness of the SAI PMF tool, was developed alongside the Inter-American Development Bank (IDB) and conducted by specialists from SAI Peru.
Forty-three participants from the Chilean SAI learned SAI PMF theoretical and practical aspects to better explain the tool's benefits and mechanisms for implementation.
Using the SAI PMF, a voluntary application, allows SAIs to evaluate performance, including audit missions and other activities established by SAI mandates through indicators based on good international practices for external public auditing, as well as International Standards of Supreme Audit Institutions (ISSAI) compliance and follow-up.
For more information about the workshop and on the work CEDEIR performs, visit www.cedeir.com.