Inside INTOSAI
IDI Signs Memorandum of Understanding with UN Women as a Key Partner for the Equal Futures Audit Initiative
October 27, 2022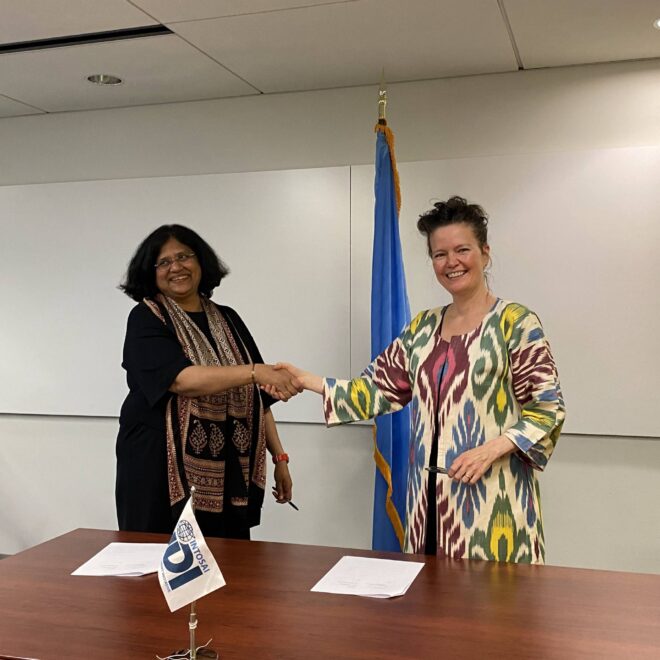 Author: Jessica Du, INTOSAI Journal Editorial Staff
On July 17, 2022, the INTOSAI Development Initiative (IDI), signed a memorandum of understanding (MOU) with UN Women to become stakeholders on IDI's Equal Futures Audit Initiative (EFA). In recognizing the trend of growing inequality, the IDI aims to promote and support high quality and high impact audit practice focusing on audit in high priority areas of inequalities and marginalization. The MOU with UN Women is part of a strong stakeholder coalition that will first contribute to IDI's strategy development for the EFA.
This MOU signing was a part of a series of IDI meetings and brainstorming sessions for the EFA and the Global Cooperative Audit of Climate Change Adaptation Actions in New York City in July 2022. IDI utilized this opportunity to engage INTOSAI and external stakeholders attending UN High Level Political Forum (HLPF) events and side events concurrently occurring that week.
The EFA, recently launched in 2022, supports the role of supreme audit institutions (SAIs) in contributing to equal futures, explores innovative solutions for equal futures audits, and facilitates cooperative audits on high priority areas related to gender and inclusiveness. Through the EFA, IDI will map trends of inequalities, help SAIs to develop strategic audit portfolios for auditing inequalities, and support SAIs in conducting such audits as per standards, facilitating the impact of these audits and promoting the role and contribution of SAIs in auditing for equal futures.
During the July 2022 meeting, IDI provided UN Women with an overview of the EFA, and discussed opportunities for UN Women to serve as a key partner throughout the initiative to help contribute to the gender focus area, but also in ways that gender intersects with the other EFA focus areas of poverty, disability, migration and ethnicity. UN Women brought together technical experts from from the Independent Evaluation and Audit Services (IEAS) office, Governance and National Planning office, and the Gender Equality and Disability Inclusion, the Ending Violence against Women, and the Gender Equality and the Empowerment of Women areas to have an initial discussion about SAI EFA change makers, and ways to assess gender equality within the existing UN system framework. UN Women representatives discussed prior and ongoing audits, and discussed challenges associated with intersectionalities in auditing gender equality. They also emphasized UN Secretary General's call to action on the prevention of violence against women.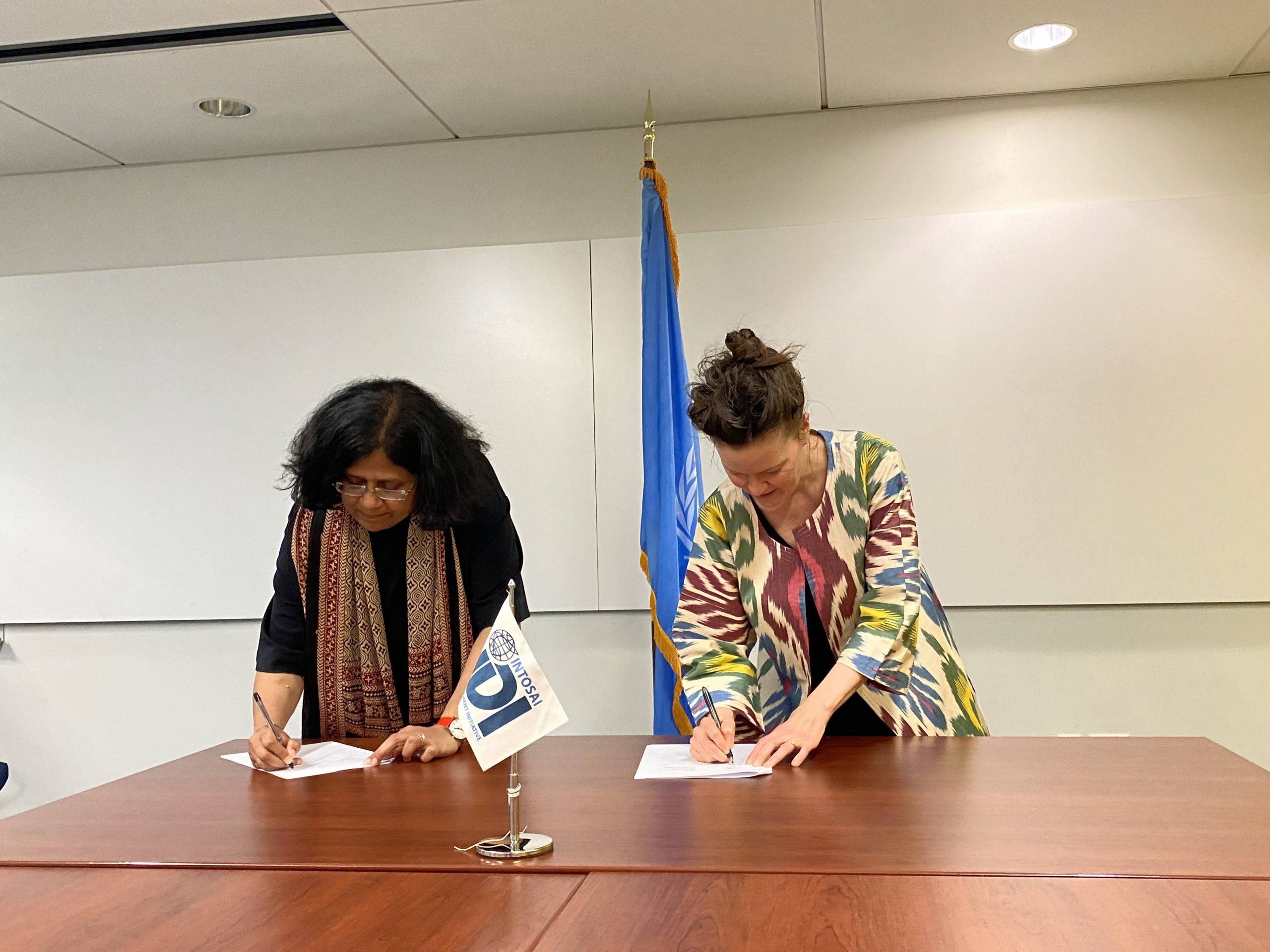 Source: INTOSAI Journal
IDI plans to continue the discussion and information sharing with UN Women as the EFA continues to progress. Ms. Elaine Souza from the Tribunal de Contas da União (SAI Brazil), invited UN Women to attend the upcoming 2022 INCOSAI in Rio De Janeiro, Brazil. IDI noted that they plan to hold a side event at INCOSAI to officially launch the EFA syllabus, and to have a discussion with the broader SAI community on poverty and gender equality audits, and invited UN Women to participate. Both IDI and UN Women expressed enthusiasm for the start of this partnership, and will continue to share knowledge and resources to further gender equality audits and accountability frameworks in both organizations.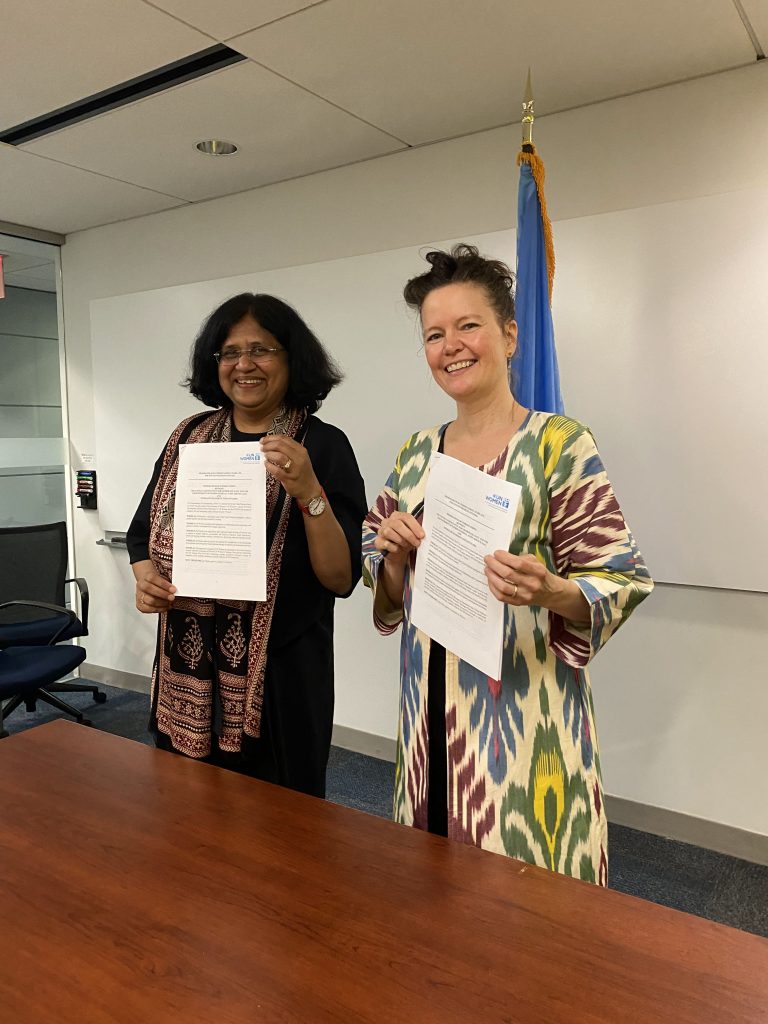 Source: INTOSAI Journal