Inside INTOSAI
GAO Celebrates the Graduation of its 2023 International Fellows!
October 12, 2023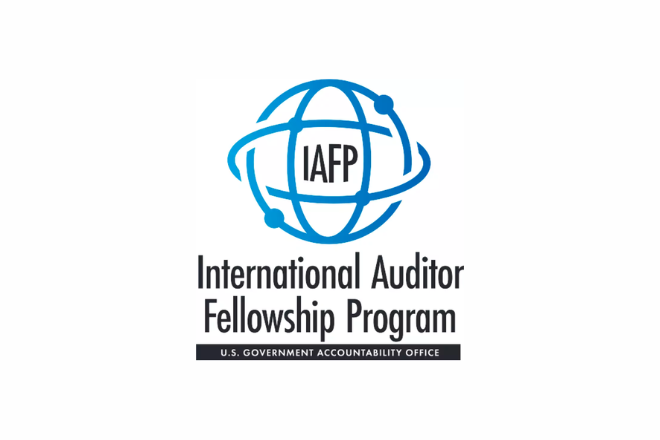 The United States Government Accountability Office's International Auditor Fellowship Program (IAFP) celebrated the graduation of its 2023 class in a July 27 graduation ceremony. This year's class included 10 fellows representing 8 countries—Albania, Georgia, Greece, Japan, Saudi Arabia, Singapore, Slovak Republic, and Uganda. This was the program's first in-person cohort since 2019 and consisted of fellows who were scheduled to participate in 2020 but could not due to the pandemic.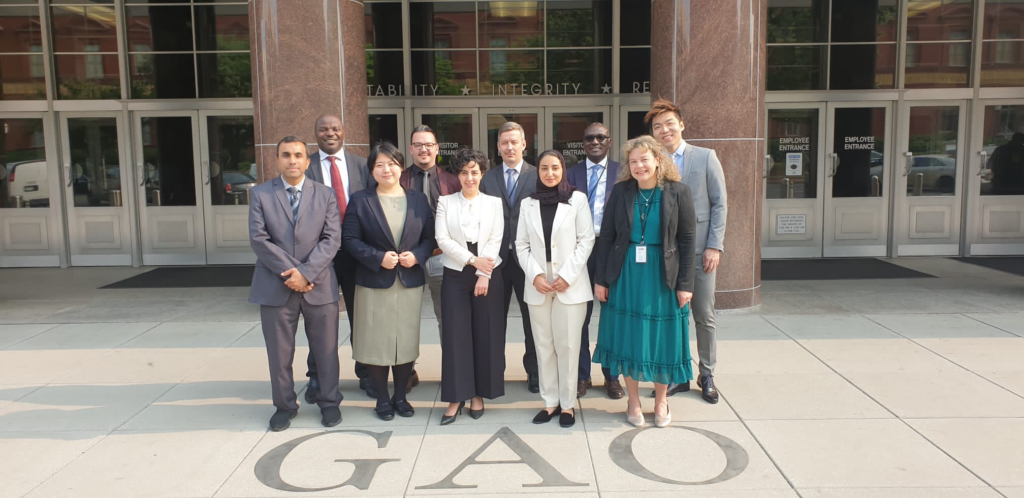 The IAFP is a priority of the agency and a cornerstone of GAO's efforts to strengthen the capacity of Supreme Audit Institutions (SAI) around the world. It encompasses three major elements: auditing practices, personal and professional development, and cultural exchange.
Over its 40+ year history, the prestigious and globally recognized IAFP has over 640 alumni from 109 countries, and many program alumni have served as Auditors General or senior officials in their home countries.
This was the 41st year where mid- to senior-level auditors from around the world participated in rigorous training and activities at GAO headquarters. Due to the pandemic, GAO suspended the in-person program in 2020 and 2021, and provided a virtual program in 2022 for SAIs in the Caribbean and Latin America.
As a graduation requirement, each of these fellows completed a strategy paper aimed to strengthen their SAI by using what they learned during the program. Their participation in the fellowship program strengthens the capacity of their SAIs and supports the enhancement of accountability and governance worldwide.