Inside INTOSAI
15th Meeting of the INTOSAI Knowledge Sharing Committee-Abu Dhabi, UAE – October 4, 2023
October 19, 2023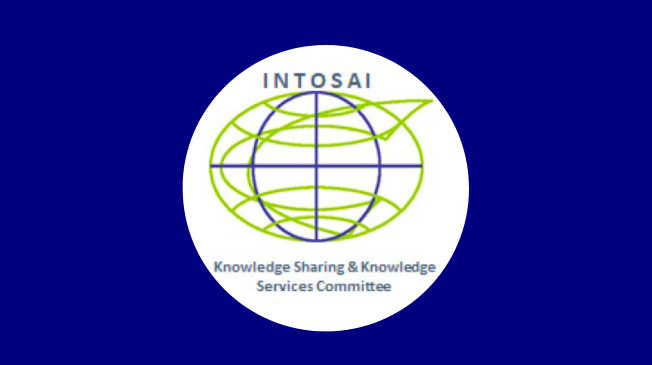 The Knowledge Sharing and Knowledge Services Committee (KSC) of INTOSAI, under the Comptroller and Auditor General of India Mr. Girish Chandra Murmu's leadership, convened its 15th Steering Committee (KSC SC) meeting in Abu Dhabi on 4th October 2023. The meeting was attended to by KSC SC members, observers and partners, bringing together delegates from approximately 10 Supreme Audit Institutions (SAIs), including SAI India.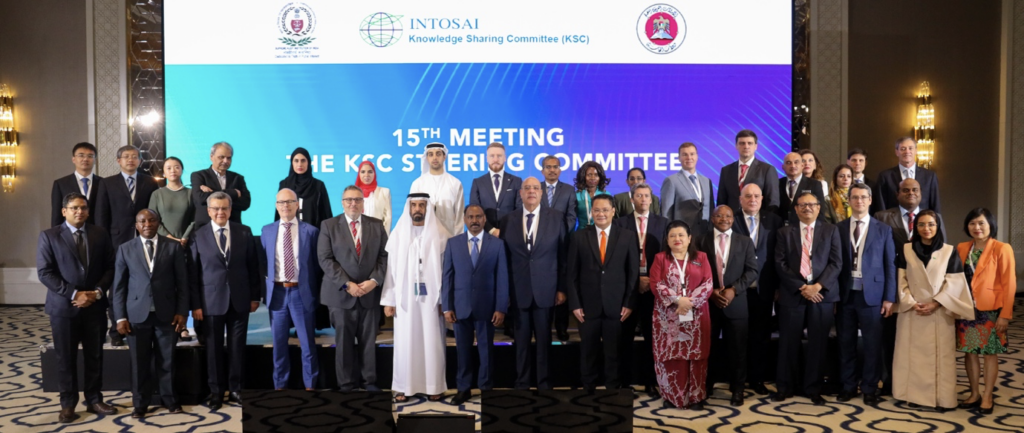 Mr. Girish Chandra Murmu, the KSC Chair, along with the other delegates during the the 15th Knowledge Sharing Committee Meeting in Abu Dhabi, underscoring INTOSAI's commitment to advancing global audit excellence.
The KSC, operating under Goal 3 of INTOSAI, is dedicated to promoting cooperation, collaboration, and continuous improvement among SAIs through knowledge development, sharing, and services. Its twelve working groups address a wide spectrum of public policy and administration, spanning topics from science and technology to environmental concerns, anti-corruption efforts, sustainable development, public procurement, and public debt management.
Inaugurating the meeting, CAG Girish Chandra Murmu emphasized the pivotal role of knowledge in effective public auditing, stating, "Knowledge is the cornerstone of proficient public auditing, ensuring precise, consistent, credible, and efficient audits. It fosters a culture of ongoing improvement by identifying potential risks."
Highlighting the significance of KSC, CAG Murmu stated, "INTOSAI's ambitions resonate in the operational strategies of KSC, amplifying visibility, fostering inclusivity, and nurturing the growth of SAIs through a robust knowledge-sharing ecosystem."
Mr. Murmu urged member SAIs to lead in auditing, employing innovative strategies like multilingual approaches, artificial intelligence, and online collaboration tools.
The meeting witnessed brief update on activities by the INTOSAI General Secretariat, the INTOSAI Professional Standards Committee (PSC-Goal-1), INTOSAI Capacity development Committee (CBC-Goal 2), INTOSAI Development Initiative and INTOSAI Journal on Government Auditing.
The Chair of INTOSAI Working groups under KSC also gave presentations, giving updates on their respective contribution to the implementation of the strategic objectives and crosscutting priorities of INTOSAI KSC (Goal-3). KSC Secretariat provided update on KSC activities including possible ways for enhancing accessibility of KSC products, tailoring products to different audit needs, incorporating innovative technologies and regional engagement and collaboration.
CAG of India extended his heartfelt gratitude to the colleagues in Supreme Audit Institution of UAE for their warm hospitality, generous support and excellent organization of the event.