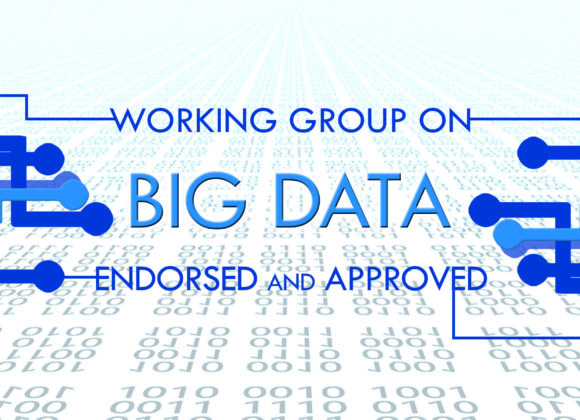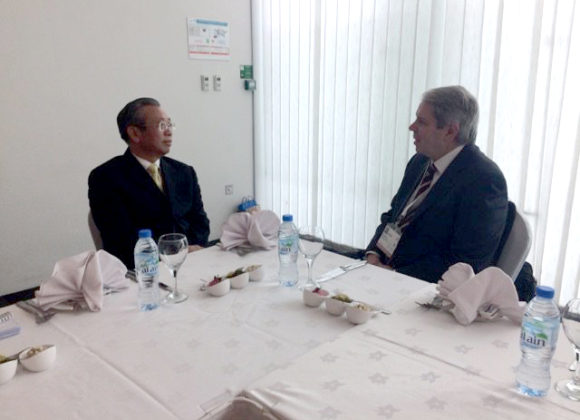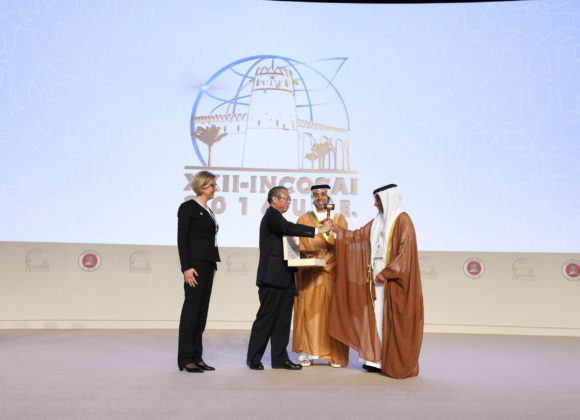 There is now an emphasis on Big Data, where we're using data analytics and developing expertise among nations, which will make INTOSAI more focused and more relevant. The international auditing community must prepare, both member states and the community as a whole. We are all contributing to success with full force, and I am quite optimistic for a bright future."
—Shashi Kant Sharma, Auditor General of India and Chairman of the Knowledge Sharing Committee
COLLABORATION, MUTUAL EXCHANGES LEAD TO WORKING GROUP LAUNCH
Gearing Up For Success
The sharing and transfer of knowledge and experience has long been a tradition of the International Organization of Supreme Audit Institutions (INTOSAI). It has been a common understanding of the Chinese National Audit Office (CNAO) and the U.S. Government Accountability Office (GAO) to foster the exchange of ideas and information and ensure INTOSAI's work remains relevant.
Knowledge sharing is also a way to express our collective value and benefit to governments, international organizations and partners in the global accountability community. And, when it comes to the topic of big data, it was the collection of ideas and the notion of collaboration through beneficial exchanges (initiated jointly by the CNAO and GAO) that led to the establishment of INTOSAI's newest Working Group on Big Data, approved and endorsed at INCOSAI XXII.
The Chair's Big Impact
In his report at the 68th Governing Board meeting held December 5, 2016, at the XXII INCOSAI, Mr. Liu Jiayi spoke of achievements during his time as Chairman of the INTOSAI Governing Board, one of which was fulfilling the vision to "become a setter and promoter of international audit rules."
With INTOSAI's launch of bilateral and multilateral cooperation in the area of big data audit and the establishment of the Working Group on Big Data designed to further advance Information Technology (IT) application, Mr. Liu expressed the fulfillment of his vision.
Big Data has provided a window for SAI auditors to examine information from its auditees, along with related data from other sources, and the INTOSAI community is expected to benefit greatly from sharing knowledge and experiences in this emerging area. The Working Group is also expected to serve as a key partner for INTOSAI Development Initiative (IDI) and regional capacity development programs in this field. The Working Group is proposed to be chaired by CNAO with the GAO serving the Vice Chair.
From the Committee to Infinity and Beyond
As Knowledge Sharing Committee (KSC) Chair, the Comptroller and Auditor General of India presided over the KSC Steering Committee Meeting in Mexico City, Mexico, in September 2016, where the Big Data Working Group was introduced.
Met with overwhelming support, the KSC put the proposal forward to the Governing Board and Congress, as expected, after results were tallied from the KSC's survey on topics of mutual interest that preceded its Steering Committee Meeting.
Big Data was one of the most popular recommended topics.
Sharing knowledge and experience and collaborating with others truly leads to great things. INTOSAI continues to foster these practices, these goals among SAIs, and the CNAO and GAO agree—knowledge sharing plays a critical role in accomplishing that goal.
Knowledge sharing also ensures INTOSAI's work remains relevant and allows for the expression of our collective value and benefit to governments, international organizations and partners in the global accountability community.
How Partnering Can Influence International Auditing Community
In 2012, the heads of the CNAO (Mr. Liu Jiayi) and GAO (Mr. Gene L. Dodaro) signed a Memorandum of Understanding (MoU) designed to "establish, improve and develop a framework for cooperation in national audit and promote effective interaction between the participants on the basis of equality, reciprocity and mutual benefit." With the aim of leveraging CNAO and GAO expertise through regular exchanges, cooperation and coordination significant efforts have been undertaken to collaborate on innovative audit theories and practices between the two SAIs during the last five years.
The CNAO and GAO leaders agree that with the challenges faced in realizing the common vision of good governance and sustainable development, SAIs must utilize innovative audit methodologies and attach importance to the (1) implementation and performance of national strategies and policies; (2) economic and societal weaknesses and risks; (3) public fund and resource allocation and effectiveness of use; and (4) disposition and operation of public power. Moreover, to better serve national governance efforts, research on foresight and real-time auditing should be enhanced, along with accelerating audit capacity.
Creating a Successful Future
The partnership between CNAO and GAO has been mutually beneficial—characterized by a commitment to applying bilateral products to a broader scale. Joint international seminars have attracted senior officials and experts from various SAIs. The partnership has led to several achievements, including a strong interest to expand the Working Group on Financial Modernization and Regulatory Reform and continue efforts in the areas of foresight and big data analytics.
The multi-dimensional exchanges and cooperation between the two SAIs have demonstrated intense vitality and huge potential, which produced sound results for the benefit of SAIs, governments, citizens and partners in the global accountability community, and will facilitate the common development of all parties involved.
While there are differences in development, social, and audit systems and practices in all countries, communication, cooperation and collaboration can lead to a common understanding. The cultivation of government audit requires collective wisdom, and effective knowledge sharing is a valid means for audit efforts to remain relevant and continually evolve.
Looking ahead, the CNAO and GAO intend to:
Continue to strengthen bilateral cooperation between the two SAIs, invite additional SAIs (and other agencies) to participate and advocate outcomes to INTOSAI. As knowledge sharing and demonstration expands, additional joint collaborative efforts will be initiated among both developing and developed nations.
Call on various SAIs and auditors, as well as research institutions and academia, to spotlight the importance of government auditing. Through knowledge sharing activities, government auditing concepts will be enriched, modernized, and its practices updated, to better guide development.
Closely follow data analytics and the application of foresight in auditing.
Conduct the initial meeting of the Big Data Working Group in China in April 2017.
Work to implement the INTOSAI Strategic Plan 2017-2022.
Much like the relationship between the CNAO and GAO, the hope is for all SAIs to strengthen cooperative exchanges, thereby working to promote good governance, achieve lasting sustainable development and improve the future for the government auditing profession.
Ultimately, the goal is to fulfill the INTOSAI motto, "Mutual experience benefits all."