News in Brief
Turkish Court of Accounts Celebrates 158 Years of Service, Conducts Quality Assurance Reviews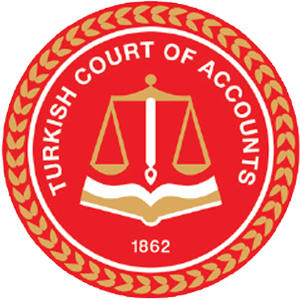 TCA Celebrates 158th Anniversary
The Turkish Court of Accounts (TCA) celebrated its 158th anniversary on May 29, 2020.
The TCA, established in 1862 during the Ottoman Empire as Turkey's Supreme Audit Institution, actually bears a history spanning 1,180 years considering its existence as an audit body since the historical Turkish states—to which the TCA owes its current knowledge and experience. The present system began as the Court of Control, the audit body of the Karakhanids, Gaznavids and Great Seljuk Empires.
The TCA audits public administration revenues, expenditures and property on behalf of the Turkish Grand National Assembly and conducts guiding activities for public entities with an aim to contribute to improving public financial management and public service quality, assessing public organization performance, and developing accountability mechanisms and fiscal transparency to ensure effective, efficient use of funds.
Using its strong knowledge base and organizational structure, the TCA continues cooperative efforts—regionally and globally. In addition to the European Organization of Supreme Audit Institutions Presidency, the TCA takes active roles in other international organizations to transfer knowledge and experience to future generations given modern requirements and with the ideal of "going beyond the level of contemporary civilizations."
TCA Conducts Quality Assurance Review on Regular Audits
The TCA continues to strengthen its corporate capacity for effective and reliable auditing. In accordance with TCA Strategic Plan 2019-2023 objectives, the TCA conducted a quality assurance review on completed regular audits (financial and compliance) to assess policy and procedure relevance, adequacy and effectiveness.
In line with International Standards of Supreme Audit Institutions (ISSAI) 140 and 2220, a team of six auditors having independent, sufficient and appropriate experience and authority performed the quality assurance review.
The review aimed to (1) evaluate the extent to which audit teams followed international audit standards and internal audit regulations and (2) determine ways to improve TCA audit work.
Twenty-one audits were randomly selected (one from each audit group) and then reviewed using compliance assessment tools based on the TCA Regularity Audit Manual and ISSAIs.
The review included examining current and past audit files, working papers and basic processes as well as interviewing audit teams.
At the end of the review, a general evaluation report, along with individual review reports for each audit file, were prepared and submitted to TCA management.
The TCA plans to annually conduct quality assurance reviews on select audits as the part of its audit process.