INCOSAI XXII Edition
Professionalization: Key Element to INTOSAI Success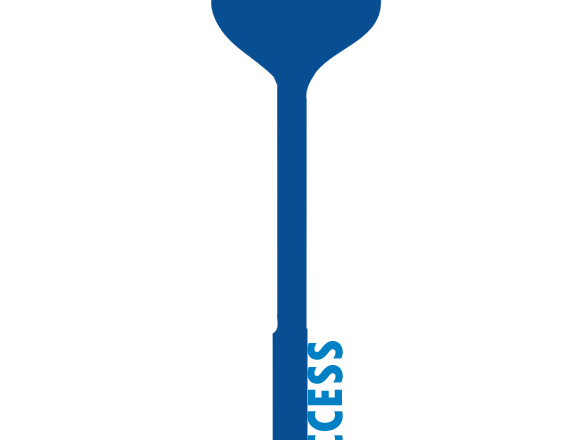 INTOSAI's members agree—a decisive contribution to improving professionalization requires a commitment from across the entire organization in order to develop the professional capacity and support all Supreme Audit Institutions (SAIs). Ultimately, the goal is to enable SAIs to deliver timely, relevant high-quality products.
INTOSAI plans to address professionalization across the organization through three major initiatives:
Enhancing INTOSAI's standard setting;
Professionalization at global, regional and SAI levels; and
Rolling out the SAI performance measurement framework (SAI PMF).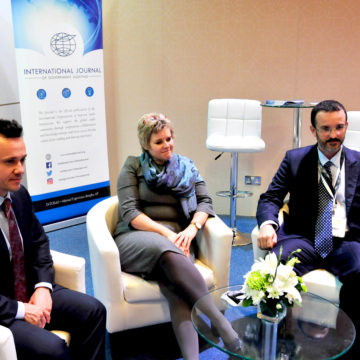 In a joint interview, Nanna Henning from SAI Denmark and SAI Brazil's Rafael Lopes Torres, outgoing and incoming Professional Standards Committee (PSC) chairs respectively, discussed their views on success and the impact of professionalization.
"I think we've come a long way with the new strategic plan. We are very pleased with it, and we are taking some very important steps towards professionalization. Within the standards committee, we've been working a long time to evaluate to see what SAIs need, and one of the key elements of this is all of the important ISSAIs [International Standards of Supreme Audit Institutions] that give us a basis for us to work on," remarked Henning.
Torres believes SAI Brazil is inheriting a committee that is well-organized, which facilitates the ownership. At the same time, Torres affirmed the numerous changes affecting the committee and INTOSAI.
"We are in a moment of changes. We have a new framework, new pronouncements, so we will need to have a process of migration from the old framework to the new one. We also have a new body, the FIPP [Forum for INTOSAI Professional Pronouncements]," Torres explained.
Torres recognized that transitions typically bring challenges but also emphasized that the changes occurring now will be advantageous to INTOSAI improvement in the long run.
Henning added that there are still two outstanding recommendations from the evaluation report the PSC made three years ago that she hopes the committee will continue working on: the common supporting functions and some kind of advisory board with the external stakeholders.
She acknowledged the TCU's steps in that direction, calling their actions, "another big leap toward professionalization for INTOSAI and the work for standard setting. These are very important things to come, in my opinion," emphasized Henning.
Torres and Henning agreed that while there has been much progress, there is still much work that needs to be done, recognizing the roles of their respective SAIs on the journey.
One of the highlights of the Professionalization Theme discussions and presentations was the video, "The Journey So Far—Point of No Return." This diorama-style movie produced by the PSC Chair and Secretariat about the evolution of the International Standards for Supreme Audit Institutions (ISSAIs), was a big hit with attendees. It was informative, offered a good dose of light-hearted humor and gave the movie-goers an "unprecedented look into INTOSAI's world of standard setting."
"I see INTOSAI becoming more relevant as it becomes more professional," explained Kayemba Keta from the SAI of Uganda and member of the Working Group on Extractive Industries.
Keta referenced the PSC video, "The Journey So Far," as providing a good illustration of the history and development of the ISSAIs, and she pointed out that this INCOSAI is bringing the notion of professionalization "more into focus on how we actually professionalize, how we assure we become a more relevant, professional organization…so when we come out with something, it is universal, it's acceptable, it has followed methodologies, and it's something that can be embraced by the world."
Natalya Bocharova from the Accounts Chamber of the Russian Federation, also spoke of setting standards as beneficial to the INTOSAI community. Speaking from the perspective as Chair of the Task Force on Public Procurement Audit, which was created in 2014, Bocharova noted that they have had a number of impacts, including the publication of practical guidance with a special annex, as well as the completion of a pilot for procurement audit projects.
"We are going to continue our work and would like to create standards for adoption and hope several countries join us to help us improve the guidance and make comprehensive standards suitable for many countries, many communities," Bocharova emphasized.
Creating relevant, useful guidance and standards in accordance with INTOSAI's Due Process was a prevalent objective for many delegates at INCOSAI XXII.
Mr. Jan van Schalkwyk, Capacity Building Committee, believes capitalizing on the two angles of SDG implementation and professionalization featured at this year's Congress will lead to a more successful INTOSAI.
In his interview, he notes SAIs that are energetic, relevant, willing to try new things, willing to continually improve are key. "Despite the fact that we believe we are fantastically strong, that we are in it for the right reasons, we must keep stretching."