Inside INTOSAI
New Infographic from INTOSAI's ACCC Showcases SAI Resilience and Creativity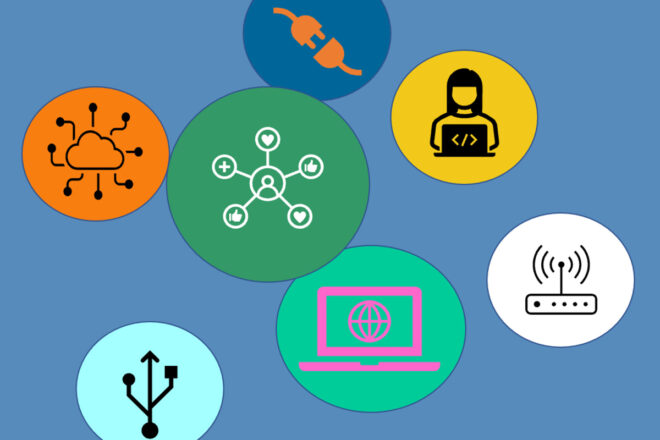 When the pandemic struck, some Supreme Audit Institutions (SAIs) were able to continue to function effectively because their information communication technology (ICT) infrastructure enabled auditors to send messages, hold virtual meetings, and access documents from the comfort of their homes. However, SAIs that do not have reliable internet connections or ICT networks have experienced more difficulty maintaining continuity of operations, especially if staff have not been able to travel to their main offices or to auditees during lockdowns.
Nevertheless, SAIs in difficult circumstances have often demonstrated considerable creativity and resilience during the pandemic. INTOSAI's Capacity Building Committee workstream on Auditing in Complex and Challenging Contexts (ACCC) has sought to capture some of this richness in its new infographic on Getting Connected. The document is not a classic how-to manual, but rather a compendium of ideas gleaned from practitioners that aims to help SAIs think more widely about their options for improving connectivity.
The compendium seeks to remind SAIs why Getting Connected is important, help them assess where they currently are as an organization, and encourage them to explore the many tools and options that can help them overcome the challenges they face. While implementing many of the suggested solutions requires help from an ICT specialist, the infographic should allow non-specialists to better understand what questions need to be asked, such as:
Does the SAI have a clear, costed ICT strategy and plan?
Does the SAI have in place the necessary policies and controls?
Has the SAI identified the equipment and software it needs?
Has the SAI identified the ICT skills it needs?
At the end of the document, readers can find a selection of case studies of some of the pathways that SAIs operating in complex and challenging contexts have pursued. ACCC hopes that the infographic will encourage others to document and share their own journeys. The infographic also includes practical tips on how to prepare for and lead effective webinars, based on ACCC's own experience.
With time, improved satellite coverage will make current barriers to communication less problematic, but in the meantime, the advice contained in Getting Connected will hopefully make communications within SAIs, and between SAIs and their auditees, a little easier.