News in Brief
New Comptroller General of Accounts Appointed in Guatemala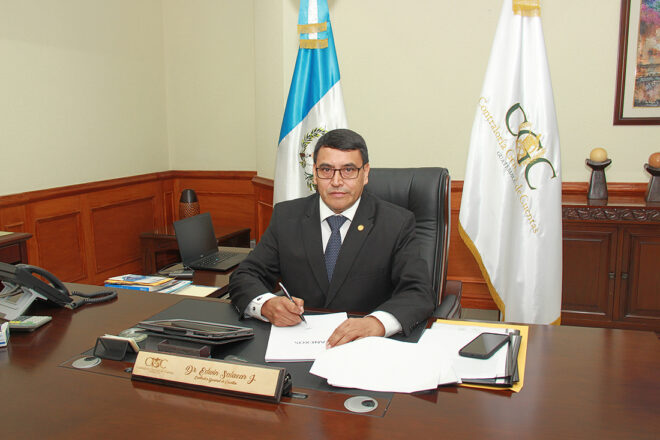 New Comptroller General of Accounts Appointed in Guatemala 
On April 3, 2019, Dr. Edwin Humberto Salazar Jerez was sworn in as Comptroller General of Accounts of the Republic of Guatemala for a period ending on October 12, 2022. A plenary of the Congress of Guatemala selected Dr. Salazar Jerez from among 14 applicants.
Dr. Salazar Jerez has 20 years of professional experience in the private and public sector, including as Director of Audit of Special Entities in the Comptroller General of Accounts. His experience in the private sector involved professional services in national and international companies. As a professor at the Faculty of Economics of San Carlos University of Guatemala, he has published in the field of Public Accounting and Auditing. Dr. Salazar Jerez holds a PhD in Public Administration and Public Policy, a Master's Degree in Tax Consulting, and a Bachelor's Degree in Public Accountancy and Auditing.
Dr. Salazar Jerez's management prioritizes zero tolerance for impunity; transparency; accountability; and responsible public spending. He is committed to strengthening the social capital of the financial managers and internal auditors of the entities subject to his control; using technological innovation to enhance institutional capacity; exchanging experiences with other SAIs in Central America and the Caribbean region; and recovering citizens' trust in the country's highest audit institution. Dr. Salazar Jerez's management marks the beginning of a new era of fiscal control in Guatemala, in which the Comptroller General of Accounts will ensure that expenditures contribute to public welfare and citizen development in measurable ways.