Inside INTOSAI
INTOSAI CBC Shares Inspiring "Good Stories"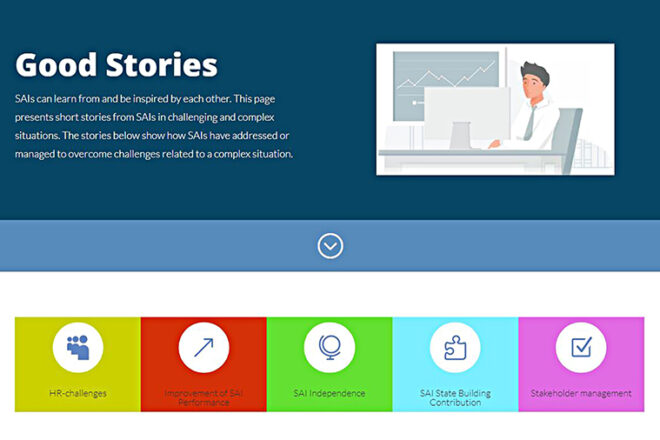 Supreme Audit Institutions (SAI) working in complex and challenging contexts often deal with enormous challenges, yet they still find a way to carry out audit work despite the conditions. The International Organization of Supreme Audit Institutions (INTOSAI) Capacity Building Committee (CBC) has established a workstream to support these SAIs.
A key workstream initiative is to gather and share SAI experiences (in short story format) that highlight the constructive ways to overcome challenges.
SAIs worldwide have been invited to tell their stories, and some have already authored pieces that describe how specific contexts affect organizational and operational challenges; how such challenges have been conquered; and how some SAIs have contributed to state and societal ability to cope with (or reduce) the complexity of challenges.
Currently, Auditors General from Kosovo, Liberia, Sierra Leone, Somalia and South Sudan have contributed to this initiative. These stories, available on the CBC's website at www.intosaicbc.org/goodstories, feature topics that include:
Human resources challenges;
Improving SAI performance;
SAI independence;
SAI contributions to state building; and
Stakeholder management
Under the leadership of SAI Liberia and the INTOSAI Development Initiative (IDI), the workstream aims to continue adding stories designed to inspire.