News in Brief
Egypt's Accountability State Authority Contributes to Regional Events, Chairs COMESA Board, Participates in African Union Audit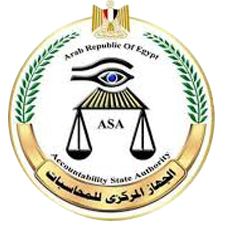 The ASA Contributes to Regional Meetings and Symposiums
Egypt's Accountability State Authority (ASA) participated in several virtual events, including the 16th Arab Organization of Supreme Audit Institutions (ARABOSAI) Capacity Building Committee and 15th ARABOSAI Professional and Supervisory Standards Committee meetings on May 14, 2020; and the 2nd ARABOSAI Auditing Sustainable Development Goals Committee meeting on May 21, 2020.
The ASA also contributed to a remote symposium on the "Implications of the COVID-19 Pandemic: Challenges and Focus Areas Expected in Financial Audit" organized by SAI Tunisia, ARABOSAI's General Secretariat, on June 4, 2020. ASA delegates, Alaa El-Din Abdel-Rahman and Mohamed Gomaa, provided a presentation on "Preparing Financial Statements According to International Accounting Standards in Light of the COVID-19 Pandemic."
The ASA Chairs COMESA Board of External Auditors
The ASA chairs the Common Market for Eastern and Southern Africa (COMESA) Board of External Auditors for fiscal year 2018. The accounts auditing date has not been determined. The Board has finalized its charter elaboration as well as all required audit instruments, and the COMESA Secretariat is taking necessary actions to obtain approval from the Auditors General of all COMESA member states.
The ASA Participates in African Union Interim Audit
The ASA is a permanent member of the African Union Board of External Auditors and participated in the interim audit of African Union accounts for fiscal year 2019 in Addis Ababa, Ethiopia, and Nairobi, Kenya, from February 11-29, 2020. The final audit, originally to take place in April, has been postponed due to the COVID-19 Pandemic.