Inside INTOSAI
Values, Benefits Achieved Using INTOSAINT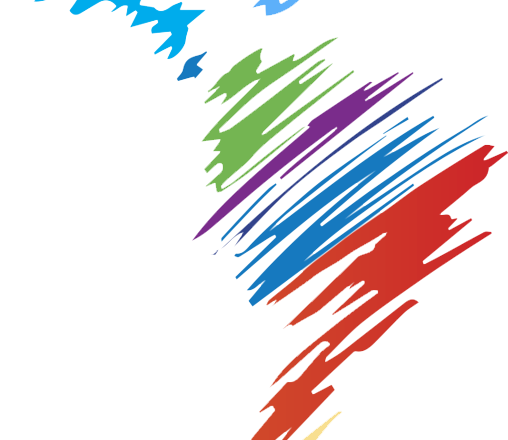 Supreme Audit Institutions (SAIs) are called upon to lead by example, as stated in ISSAI 20, "Principles of Transparency and Accountability," and International Organization of Supreme Audit Institutions (INTOSAI) tools support SAIs as models of integrity, transparency and accountability, which leads to an enhanced reputation and legitimacy among citizens and relevant stakeholders.
One such INTOSAI tool is the Self-Assessment of Integrity (IntoSAINT) that consists of a three-day workshop moderated by two representatives from another institution. The workshop allows SAI staff to (1) perform a risk analysis focused on integrity, (2) assess the maturity level of their internal control systems on this matter and (3) generate a report to top management with recommendations designed to strengthen the institutional integrity policy.
The IntoSAINT mechanism is universal—it can be applied by all INTOSAI regional organizations—and the Organization of Latin American and Caribbean Supreme Audit Institutions (OLACEFS) has seen much progress in IntoSAINT implementation (82 percent of OLACEFS member SAIs as of December 2017). The Latin-American and Caribbean SAI strategies, based on four pillars, can be replicated worldwide.
PILLAR 1: RAISING AWARENESS
Outreach Activities
Publishing articles on IntoSAINT values and benefits in the regional newsletter, magazine and website.
Providing video footage via the website, Technical Commission on Good Governance (CTPBG), and the Regional Capacity-Building Committee (CCC).
Making materials available at INCOSAI exhibits and seminars.
Collaboration Ties
Integrating IntoSAINT into the OLACEFS regional working group annual work plans, including the Technical Commission on Public Ethics, Probity and Transparency (CEPAT) and CTPBG.
Incorporating IntoSAINT implementation progress reports into OLACEFS General Assembly and Governing Board agendas.
Working Materials
Original materials prepared by the Netherlands Court of Audit (NCA) were translated into Spanish by the SAI of Mexico, then enriched following the tool's initial round of implementation efforts. The SAI of Brazil subsequently translated the updated Spanish version into Portuguese.
PILLAR 2: IMPLEMENTATION OF INTOSAINT WORKSHOPS
Funding. Most IntoSAINT workshops were based on financial contributions from the SAIs, the Inter-American Development Bank (IADB); the German Cooperation (GIZ); and CTPBG. Funding covered moderator travel expenses.
Advisory Services. The SAI of Mexico spearheaded IntoSAINT's implementation in the OLACEFS region as the CEPAT chair and as project coordinator alongside the CTPBG chair (SAI of Argentina). The SAI of Mexico provided regional SAIs with guidance on planning and executing the tool, as well as assessing draft reports.
Workshop Planning. Moderators received advance planning guidance from regional project coordinators, which the OLACEFS Secretary General provided logistical arrangements as the legal body in charge of administering the region's budget.
Workshop Execution. From 2015-2017, SAIs were invited annually to implement the IntoSAINT tool. Moderators received advance advisory services from regional project coordinators, and a workshop coordinator (at the self-assessed SAI) was appointed to facilitate logistics. Local moderators were also utilized during the workshop execution phase.
Follow-up Mechanisms. A survey on integrity mechanisms used by OLACEFS members was distributed at the end of 2017, and response analysis has allowed OLACEFS to make better informed decisions on future iterations of IntoSAINT implementation, as well as the use of integrity tools in general.
PILLAR 3: TOOL SUSTAINABILITY
Moderator Training. In 2013, CEPAT carried out moderator training with NCA and CCC support. The training program was divided into two phases—a six-week virtual phase that included reading and exercise materials along with a two-day, onsite engagement in Mexico City to reinforce what was learned during the online portion. 30 moderators from 19 SAIs were certified.
Knowledge Sharing. Videoconferences were held to allow certified moderators to share challenges and good practices. Additionally the regional moderators published "The Relevance of the Promotion of Integrity in Public Sector Institutions in Latin America and The Caribbean. Perspectives, Progress and Good Practices on the Integrity Self-Assessment Tool in OLACEFS," which was presented at the XXV OLACEFS General Assembly held in Queretaro City, Mexico, in November 2015.
PILLAR 4: PROMOTION OF SELF-ASSESSMENTS OF INTEGRITY IN PUBLIC SECTOR ORGANIZATIONS
Working Materials. Spanish materials were updated in 2017 to make them applicable to Integrity Self-Assessments in SAIs, as well as in public sector organizations in general (SAINT).
Advisory Services. The CTPBG is currently promoting seminars on integrity's relevance in the public sector and providing OLACEFS member SAIs with advisory services when implementing SAINT workshops.
Implementation. The SAI of Chile has implemented SAINT workshops in 2015 and 2016, and a videoconference was held in October 2017 with OLACEFS member SAIs to launch a SAINT workshop in the region using CTPBG financial resources. In early 2018, other SAIs will join the journey of promoting Self-Assessments of Integrity in public sector organizations.
The OLACEFS CTPBG encourages INTOSAI member SAIs to witness the value and benefits of the INTOSAI Integrity Model and extends an invitation to cooperate and collaborate with other regions to further promote this initiative that creates SAI and public sector organization capacities. To find out more, contact the OLACEFS IntoSAINT Coordinator at IntoSAINT@asf.gob.mx.