News in Brief
Ecuador's National Assemby Appoints New Comptroller General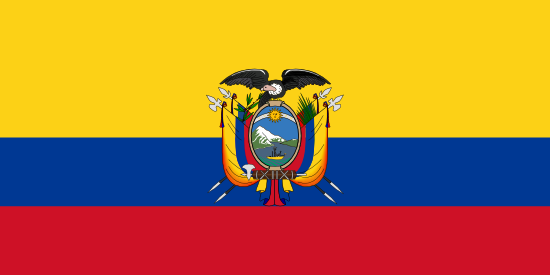 The National Assembly of Ecuador appointed Dr. Carlos Pólit Faggioni as the Comptroller General of the State for a period of 5 years on March 15th, 2017.
In accordance with national regulations, prior to his formal appointment, the Council for Citizen Participation and Social Control officially ratified Dr. Pólit as the head of Ecuador's Supreme Audit Institution (SAI).
Ratification came after the Citizens Selection Commission report approval and contest of merits and opposition results, in which Dr. Pólit achieved a score of 95 out of 100, the highest score among 14 candidates.
At a press conference immediately following the official ceremony, Dr. Pólit reaffirmed his commitment to maintain ethical and professional performance. He highlighted several institutional development aspects achieved in the last 10 years, such as constant regulations improvement, infrastructure modernization, public servant training and the implementation of new technological tools.
All of these achievements, Dr. Pólit said, were aimed at strengthening audit work.
He also underlined important accomplishments obtained through collaboration with several international organizations, including the International Organization of Supreme Audit Institutions (INTOSAI), Organization of Latin American and Caribbean Supreme Audit Institutions (OLACEFS), Organization of American States (OAS) and Organization of Supreme Audit Institutions of Mercosur and Associate Countries (EFSUR).
Dr. Pólit has continuously placed great relevance on international relations among SAIs, which is one reason why, last year, the Office of the Comptroller General of Ecuador subscribed to the Paris Declaration; and joined several groups, including the Forum of Jurisdictional Supreme Audit Institutions, as well as INTOSAI's Working Group on Big Data and Working Group on Environmental Auditing.
The Ecuadorian Control Institution has increased its participation in OLACEFS, becoming a member of the Technical Commission on Good Governance and Communication and Information Technologies Commission. Likewise, Ecuador's SAI has been more active in the sub regional group EFSUR, holding its Pro-Tempore Presidency in 2017.
Dr. Pólit's commitment as the Comptroller General of Ecuador is evident in actions taken to date. He strives to seek new international cooperation opportunities, recognizing these affiliations will enhance institutional capacities, which will, in turn, contribute to governmental control improvement.