INCOSAI XXII Edition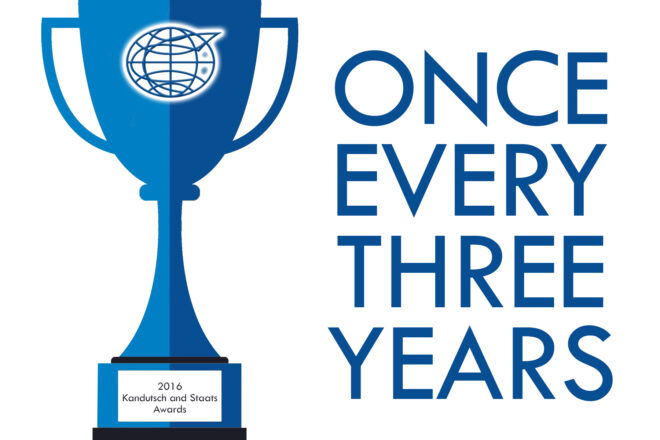 The International Organization of Supreme Audit Institutions (INTOSAI) presented two awards at the XXII Congress in Abu Dhabi, United Arab Emirates. Named after those they honor—the Jörg Kandutsch Award and the Elmer B. Staats Award—recognize outstanding accomplishments by a Supreme Audit Institution (SAI) and individual achievement through contributions to the International Journal of Government Auditing.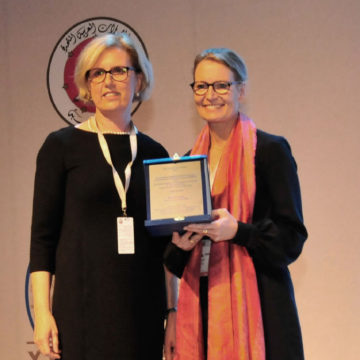 Dr. Margit Kraker, INTOSAI Secretary General, presented the 2016 Kandutsch Award to Lone Strøm (pictured top left), who accepted the award on behalf of SAI Denmark this year for exemplary and sustained leadership. Since 2004, SAI Denmark has acted as Chair of the Professional Standards Committee (PSC) and has been recognized as INTOSAI's "standard-setting body." Through numerous efforts over the years, SAI Denmark has made a significant contribution to the professionalization of INTOSAI.
The Staats Award, established 34 years ago, is presented at each INTOSAI Congress to the author of the best article published by the Journal over the previous three calendar years.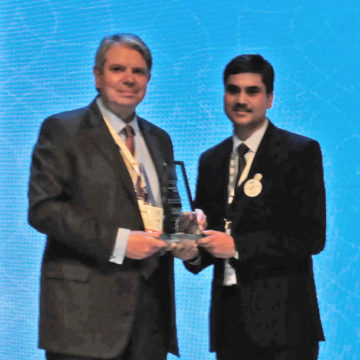 Gene L. Dodaro, United States Comptroller General, presented the Staats Award to Chandra Kanta Bhandari (pictured top right) from the Office of the Auditor General of Nepal. Bhandari's article, "Engaging Civil Service Organizations in SAI Audit," was featured in the April 2014 Journal issue and, according to Dodaro, Bhandari's words "speak volumes to who we are and what we do as auditing professionals."
Dodaro quoted from the winning article, "Acting in the public interest places a great responsibility on SAIs to demonstrate their ongoing relevance to citizens. Unless SAIs add value and provide benefits to citizens, their ongoing relevance cannot be demonstrated."