Inside INTOSAI
Argentina Assumes the Vice-Presidency of the INTOSAI Working Group on Public Debt
November 15, 2023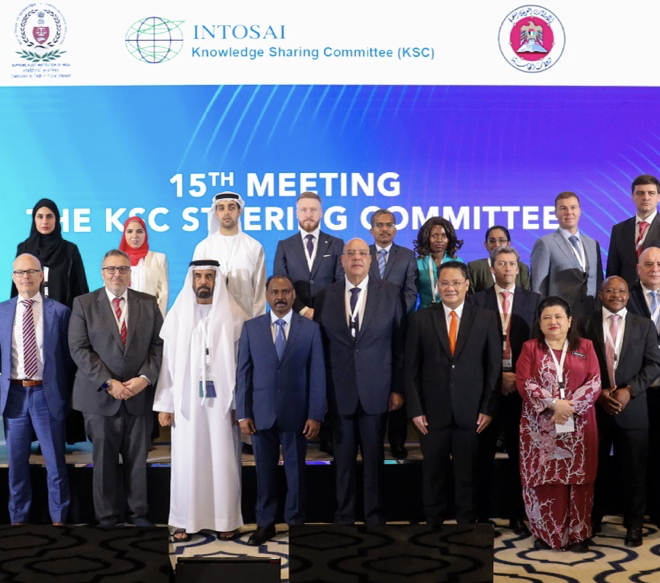 The General Audit Office (AGN) of the Argentine Republic was unanimously elected to assume the vice-presidency of the INTOSAI Working Group on Public Debt (WGPD) at the annual meeting held in Cairo, Egypt. The meeting was attended by all the SAIs belonging to this group.
The head of the Oversight Committee of the Public Debt Control Management of the AGN and President of the OLACEFS Committee on Technology and Communication (CTIC), Auditor General Dr. Francisco Javier Fernandez, was present at this meeting where the AGN once again consolidated its position as a global player with the recognition of its peers.
The Working Group on Public Debt, in permanent cooperation with the INTOSAI Development Initiative (IDI), is responsible for: making available to SAIs recommendations and materials to provide adequate information on public debt and tools for its management; establishing key issues to be addressed for the development of responsibilities and procedures to audit and evaluate public debt commitments; developing documents examining issues related to definitions, reporting and evaluation of public debt.
The Auditor General of the Nation and vice-president gave a few words to his audience in which he thanked and remarked:
"Our SAI has acquired extensive experience auditing sovereign debt restructurings on several occasions. We have become aware of the importance of controlling the debt in all its aspects, and there we work permanently with multilateral credit organizations".
The WGDP also encourages the exchange of knowledge with other institutions dealing with public debt problems, and special studies within the Working Group's competence.