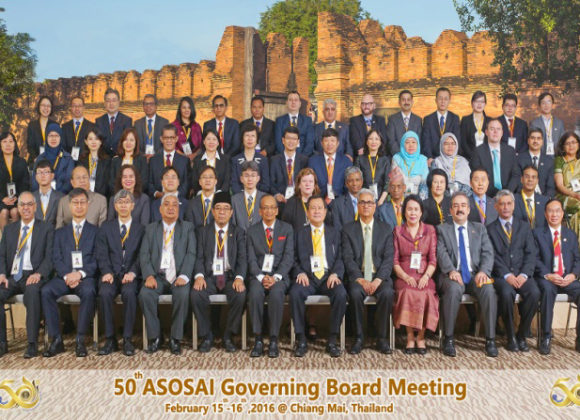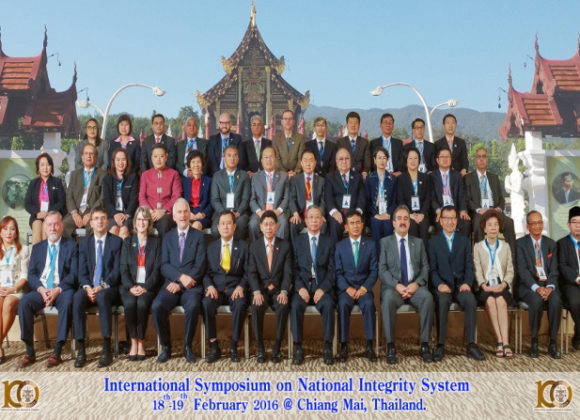 The Office of the Auditor General of Thailand (OAG) hosted the 50th Asian Organization of Supreme Audit Institutions (ASOSAI) Governing Board Meeting (GBM), as well as the International Symposium on the "National Integrity System (NIS)" February 15-19, 2016, on the auspicious occasion of the 100th anniversary of its establishment.
The objectives of the symposium were:
To support the INTOSAI core value of "Integrity".
To promote cooperation between SAIs and other agencies in building the NIS.
To promote the exchange of best practices and experiences among SAIs and other agencies on the NIS.
The symposium participants included honorable delegates from over 20 countries. It was OAG's great honor to have as keynote speaker, Mr. Liu Jiayi, Auditor General of the National Audit Office of the People's Republic of China and Chairman of INTOSAI. OAG was also honored to host as a symposium presenter, Dr. Josef Moser, the President of Austrian Court of Audit and INTOSAI Secretary General.
Additional honorable speakers who contributed to the success of this special event included Tan Sri Haji Ambrin Bin Buang, Auditor General of National Audit Department of Malaysia; Mr. Shashi Kant Sharma, Comptroller and Auditor General of India; Prof. Dr. Recai Akyel, President of Turkish Court of Accounts; Ms. Ina de Haan, Senior Auditor of the Netherlands Court of Audit and IntoSAINT expert; Mr. Laszlo Domokos, President of the State Audit Office of Hungary; Mr. Peter J. Ainsworth, Senior Anti-Corruption Council, U.S. Department of Justice; and Mr. Tony Kwok Man Wai, Former Deputy Commissioner and Head of Operations, Independent Commission Against Corruption (ICAC), Hong Kong.