Journal Special
You May Have Noticed…Something Has Changed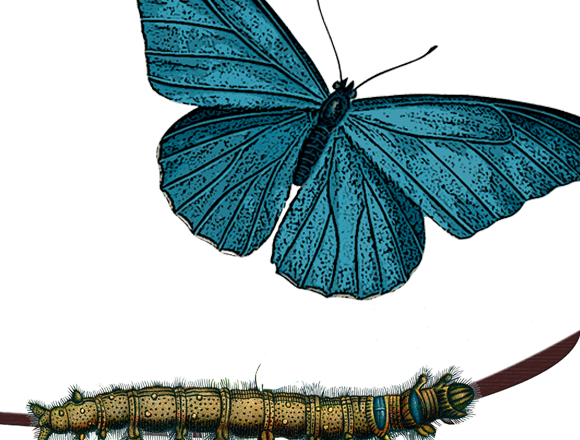 For many years now, the Journal's directive has been to share information about public sector auditing through traditional and social media, and a key aspect of this mandate is to lead the transformation of the Journal toward a more dynamic online presence. One of the first changes in this endeavor was the Journal's transition exclusively to an electronic format.
The Journal is committed to this continued transformation, and you may have noticed a bit of a metamorphosis in the overall look and feel of this edition. The goals behind the redesign of the Journal include giving it a more contemporary, yet corporate, look and feel; providing a cleaner and more engaging reading experience; increasing readership accessibility; and adapting the Journal into a more robust tool for knowledge sharing.
Ensuring the Journal is integrated into key online venues and platforms remains at the forefront. Plans are still underway to further engage the INTOSAI audience to enhance knowledge sharing and capacity building through the development of an enhanced website that will feature improved and increased content relevant to national audit offices, more feature articles about public sector auditing and more collaborative opportunities for the audit community. The Journal continues to have an active presence via social media to better reach those who aspire to best practices in good governance and public auditing. One of the initiatives aimed at driving more users to Journal sites is to incorporate the website (intosaijournal.org), Facebook profile (www.facebook.com/intosaijournal) and Twitter handle (www.twitter.com/intosaijournal) on literature and marketing collateral.
Currently, the Journal has an audience of approximately 676 on Facebook and roughly 420 followers on Twitter. The reach on Twitter has multiplied beyond the following audience, at times, reaching more than 600 on a given tweet. Since joining Twitter in 2014, the Journal has been retweeted by, among others, the Auditors General of multiple SAIs and representatives from IFAC, the IPSASB, the EUROSAI Presidency, the European Court of Auditors and the publication of the Norwegian Audit Office.
The Journal will continue to expand upon real-time audience engagement through additional social media activities and sites, such as Instagram. The Journal is also interested in working with other INTOSAI bodies to find ways to streamline and facilitate INTOSAI's communications, knowledge sharing, and social media strategies.
The Journal recognizes the wide support of member SAIs who generously submit articles, editorials and updates. Additional content and more interactive technologies will increase the Journal's value to its readers. We welcome suggestions INTOSAI members may have in regard to improving the Journal's usefulness to member institutions, because, ultimately, "Mutual Experience Benefits All."
Please send us your comments and suggestions at intosaijournal@gao.gov.