EUROSAI
"Updates Available" on YES Event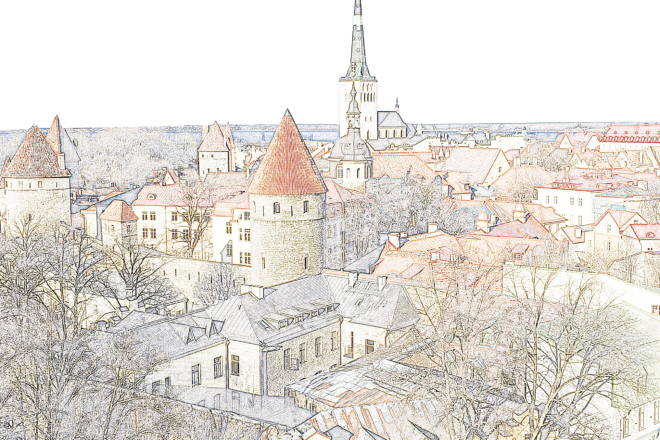 by Krislin Kivi, National Audit Office of Estonia
A few years ago, a great idea arose in the European Organization of Supreme Audit Institutions (EUROSAI), an idea that proved a perfect match for young staff of Supreme Audit Institutions (SAIs), an idea that led to the realization of two extremely successful events—Young EUROSAI (YES) Conferences.
The National Audit Office of Estonia's young staff continues the legacy of YES success, as they prepare to host the third YES Conference September 11- 14, 2017, in Tallinn, Estonia.
Innovation, one of EUROSAI's main values, drives the YES initiative. We are living in an era described by exponential growth and availability of data, which brings about substantial changes happening all around us—trends toward connectivity, globalization and unbroken access. Digital technologies have been integrated into our everyday lives by the digitization of everything that can be digitized. All of this has an effect on SAIs' work, as well!
"Updates Available" will be the main theme of the third YES Conference, and it symbolizes the constant need for improvement, which, in combination with the developments in digitalization and an increase in data volumes, represents a must-have upgrade for every auditor. By sharing ideas, success stories and not-so-successful practices, we can find ways to further improve our work and to update our auditing. And who better to make use of all the data out there but the people that have grown up within it!
In September, we will spend four days generating ideas, sharing experiences and networking. And, one of the best things about the YES Conference is that it actually builds upon participants' contributions! In addition to keynote presentations and group discussions, there will be a number of workshops developed and moderated by the young professionals themselves.
We will explore the opportunities the information age presents and how these opportunities have been used so far. A special kind of brainstorming session, Idea Garage, will be organized to further encourage participants to generate, propose and develop new ideas on solutions to different pressing social issues using open and big data.
One full day will be dedicated to sharing participants' experience with data in all formats, whether it be data collection, analysis, statistics, visualization…you name it!
Toward the end of the conference, we will attempt to look into the future and discuss the future of e-governance as a whole, particularly open information society's influence and SAI impact.
YES is not just a conference. It is a network of young, inspired, enthusiastic professionals, driven by innovation and the courage to think big—carrying the YES spirit! We hope the ideas discussed at the YES Conference will inspire all participants, and that the YES spirit continues to spread within the SAI community!
For more information, please contact the organizers at yes2017@riigikontroll.ee.