ASOSAI
Thailand Hosts IDI, ASOSAI Blended Learning Certification Program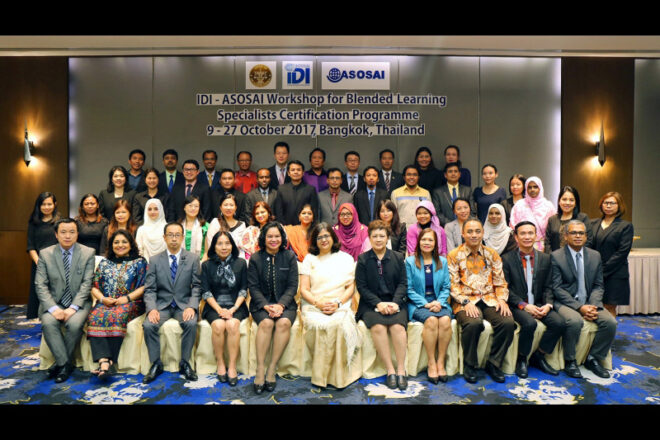 The State Audit Office (SAO) of the Kingdom of Thailand coordinated and hosted an International Organization of Supreme Audit Institutions (INTOSAI) Development Initiative (IDI) Blended Learning Specialist Certification event October 9-27, 2017.
The program, conducted in cooperation with IDI and the Asian Organization of Supreme Audit Institutions (ASOSAI), took place at the Pathumwan Princess Hotel in Bangkok, where 40 delegates from 12 Supreme Audit Institutions (SAIs) participated.
The attendees, who received prior certifications as IDI eLearning specialists, were trained on the basics of blended learning and IDI's learning methodology.
The program is designed to create a pool of eLearning specialists who can act as resource persons for SAIs, ASOSAI and IDI in designing, developing and delivering blended support to SAIs.
For more information about the Blended Learning Specialists Certification program, visit www.idi.no.