Spotlight on Science and Technology
SAI UAE Implements Ambitious Digital Transformation Program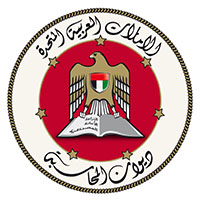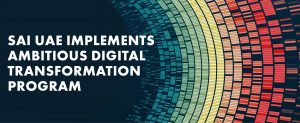 by Sumaya Abdulla Al Marzooqi, Manager of Institutional Development and International Relations, SAI UAE
Anticipating that technology would transform the way governments conduct their business, the leadership of the United Arab Emirates (UAE) has aggressively promoted "e-government"—the use of information and communication technologies (ICT) to more effectively and efficiently deliver government services—for the past 20 years.
This steadfast commitment to leveraging technology to improve governance has resulted in the transition from a paper-based to a digitally powered government.
To stay relevant in the context of e-government, and to use technological advancements to improve the efficiency of its work, the Supreme Audit Institution (SAI) of the UAE has implemented its own digital transformation program that mirrors these changes.
Digital Government that Leaves No One Behind
In 2001, His Highness Sheikh Mohammed bin Rashid Al Maktoum, Vice President and Prime Minister of the UAE, launched e-government in the country. Since that time, the UAE has made quick progress, moving from 53rd position globally in the 2003 United Nations e-Government Development Index to 16th position today.
Efforts to improve the country's digital government have accelerated under the UAE Digital Government Strategy 2025, which builds on the gains already made. This eight-dimensional strategy provides a pathway to resilient, user-friendly, data-driven, open-by-default, digital-by-design government. The strategy calls for digital government that is open, inclusive, and leaves no one behind, with a special focus on those vulnerable to the digital divide, such as women, children, and people with special needs or disabilities.
Harnessing the Potential of Emerging Technologies
UAE's government is also aware of the potential of emerging technologies and is a leader in their adoption. For example, the government has committed to tracking 50 percent of its transactions using Blockchain, which provides immediate, transparent information on an immutable, decentralized public ledger.
In addition, the government has approved the UAE National Strategy for Artificial Intelligence 2031. As perhaps the only government in the world with a Ministry for Artificial Intelligence, the vision of UAE is to "become the world's most prepared country for AI." To fulfill this vision, the government has established the Mohamed Bin Zayed University of Artificial Intelligence, which will provide key human resource development support for an AI-powered government.
UAE's government has also created an ambitious National Program for Coders, to develop and attract the world's best software engineering talent. At the program's launch, His Highness the Prime Minister of UAE said, "The future has new tools… The future speaks in a different language… The future will function in a virtual ecosystem… And we want the UAE to be in the heart of this future."
SAI UAE's Digital Transformation
To keep pace with these changes, SAI UAE launched an ambitious digital transformation program at about the same time that UAE's government made a push for digital government. Through a multi-pronged strategy, the SAI has gradually shifted from a paper-based to a technology-powered environment.
To start with, SAI UAE focused on developing and acquiring human resources that were not only technologically literate, but also comfortable with data-driven audits. The SAI first used spreadsheet analytics, but with the increase in the quantity and diversity of data, it has moved to specialized audit analytics software. This shift has improved coverage of the SAI's audit universe and facilitated more sophisticated analyses.
The UAE government's speed of technology adoption has pushed SAI UAE to innovate in its audit work as well. About four years ago, SAI UAE determined it would need to create a single data repository for better data analytics using drill-down and drill-across procedures. The SAI started to import data from different sources into its repository and run analytics procedures to flag transactions that were exceptional in nature. This has helped field auditors focus on verifying high-risk transactions and freed up time for more impactful work.
SAI UAE also realized that Robotic Process Automation (RPA)—software tools that partially or fully automate human activities that are manual, rule-based, and repetitive—would help address issues posed by big data. The SAI's Information Systems Audit Team, in cooperation with the Financial Audit Team, has identified the most important and frequently used audit tests and built these into an analytics platform, where they are automatically run on the government's entire data set.
SAI UAE has also implemented UiPath, in which software robots extract data from government sources and import it into the SAI's repository. The SAI performs this exercise quarterly but intends to increase the frequency of extraction, to achieve more timely analytics results. The SAI aims to eventually shift to real-time audit and is currently studying the best way to accomplish this.
SAI UAE understands that in the near future, it may be required to audit AI-driven systems and Blockchain-based ledgers, and it is closely monitoring developments in these fields. The SAI is also exploring ways to improve audit efficiency by employing machine learning—the use of data and algorithms to imitate the way that humans learn—and other AI technologies in its audit methodology.
Staying Relevant in a Shifting Landscape
Technology will continue to shape and reshape the ways in which SAI UAE and the broader accountability community provide oversight. As the shift to e-government and adoption of emerging technologies accelerate, only a proactive approach and receptive attitude to these changes will ensure the continued relevance of SAIs' work.
image credit: arthead/AdobeStock