News in Brief
SAI Pakistan Contributes to INTOSAI WGITA Projects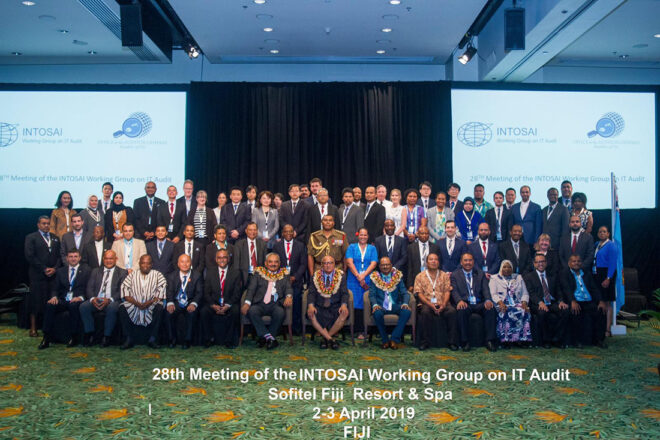 Given the increasing demands on government auditors, SAI Pakistan has continued to focus on diversifying audit reports and enhancing organizational capacity. One of the focus areas is Information Technology (IT) Auditing, and SAI Pakistan has actively participated in the International Organization of Supreme Audit Institution (INTOSAI) Working Group on IT Audit (WGITA).
WGITA's 28th meeting, held April 2-3, 2019, in Nadi, Fiji, and included a presentation on WGITA's 2017-2019 work plan final deliverables, as well as approval of the next WGITA work plan (2020-2022).
SAI Pakistan presented a final report on a project it led from WGITA's 2017-2019 work plan, titled "Roadmap for Development of Future GUIDs (Guidance Pronouncements) in the 5100 Series." The Roadmap proposed eight GUID subjects, along with a basic theme, to be considered for GUID development in the short- and long-term by INTOSAI. The project team, which comprised eight member-SAIs, produced an important deliverable for future INTOSAI activities, and the final report was approved by the working group. SAI Pakistan was chosen as team lead for WGITA's 2020-2022 work plan project "Guidance on Performance Evaluation of IT Systems," comprising four member-SAIs and one observer. SAI Pakistan also presented a country paper titled "GIS Interventions in the Province of Punjab – A Critical Review." The case study was well received and generated a great deal of group interest.