Autumn 2021
SAI Lithuania Assesses the Mitigation of the Pandemic's Impact on Mental Health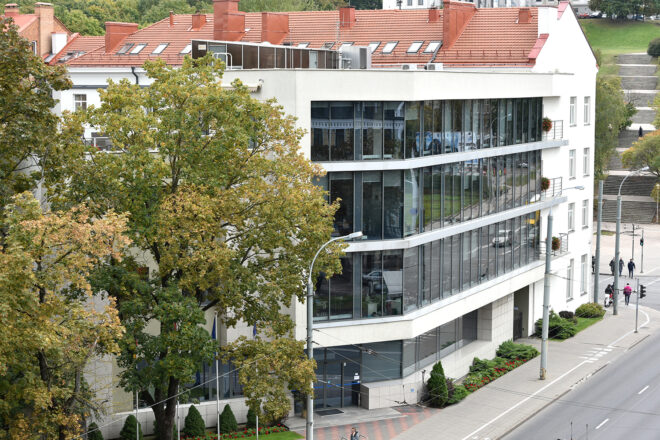 In July 2021, the National Audit Office of Lithuania published a report assessing how the government has mitigated the impact of the COVID-19 pandemic on mental health, as well as the availability of mental health services. The report also included a survey of the European Union's Supreme Audit Institutions (SAIs) to learn about other countries' efforts and experiences in this area.
The National Audit Office found that access to mental health services during the pandemic has been insufficient. The number of visits to primary mental health professionals increased by about 17 percent in 2020 compared to 2019, but the amount of time patients had to wait to be seen by adult psychiatrists and medical psychologists remained the same, while wait times for child and adolescent psychiatrists increased by 23 percent. Both adults and children often had to wait longer for mental health services than the seven calendar days established by law.
The assessment also found that the government has not done enough to inform the public about the availability of mental health services. According to a survey the National Audit Office commissioned, 65.7 percent of respondents had no knowledge of psychological support available during the pandemic; 55 percent were unaware that free psychological support was available at the State Mental Health Center; and 69 percent were unaware that such services were provided by municipal public health offices.
Lithuania is one of the few countries in the European Union that has adopted an action plan to mitigate the impact of the pandemic on mental health. However, the National Audit Office found that the government could improve the design and implementation of the measures in the plan. Areas of concern included the limited scope of measures for children and young people, lack of precise planning for the use of allocated funds, and lack of criteria to assess the results of specific measures.
As the assessment was not an audit, the National Audit Office did not make any official recommendations to the government. However, in its report, the National Audit Office stated that implementation of recommendations in previous audits on improving accessibility and wait times for services and addressing the shortage of specialists would help the government resolve the identified problems.