Autumn 2018
Romania's Court of Accounts Cultivates the Future Through Internship Program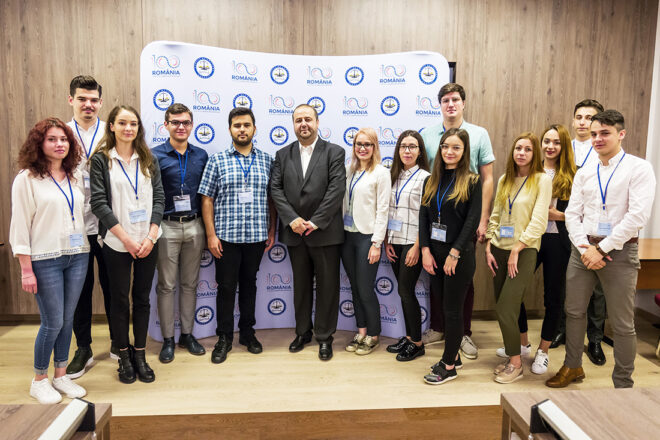 The Romanian Court of Accounts (RCoA), in keeping with its present and envisaged future development, seeks active involvement in developing the next generation of professionals in the field of external public audit. RCoA aims to create a favorable context for knowledge transfer among generations and encourage young people to choose a career in public audit.
This summer, Mr. Mihai Busuioc, the President of RCoA, led efforts to organize the first RCoA unpaid internship program for students. In partnership with Bucharest University's Economic Studies and the Faculty of Law within the University of Bucharest, the 3-week program actively involved students in activities with RCoA and Audit Authority senior management, along with various specialty department representatives.
Several RCoA managers acted as tutors to the 17 students who participated in the internship program, providing guidance in audit activities, including assessing and analyzing economic and legal works, strategies and external public audit reports. Students were assigned to specific teams within the organization and prepared presentations on respective RCoA teamwork at the conclusion of the program.
Participants indicated high levels of interest and satisfaction for individual and team assignments and guidance they received throughout the internship.
In its transparency and openness oriented approach, the RCoA plans to organize additional internship programs jointly with partnerships with top-ranked Romanian universities. RCoA is committed to complementing academic knowledge and orienting generations to come to choose a successful career in public audit.
For additional information, contact the RCoA via email at: international.romania@rcc.ro or amanda.bosovcki@rcc.ro. Visit www.curteadeconturi.ro to learn more about the RCoA, its current activities, and its envisaged future.