News in Brief
Philippines COA Celebration Includes SDG Focus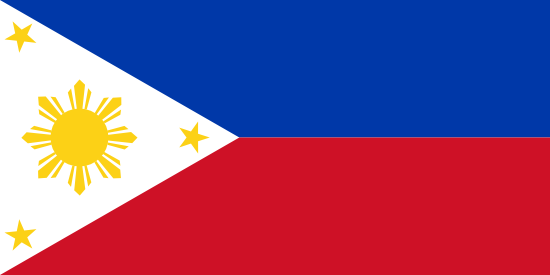 [cmsmasters_row data_shortcode_id="mqlovdlhol" data_width="boxed" data_padding_left="3″ data_padding_right="3″ data_top_style="default" data_bot_style="default" data_color="default" data_bg_position="top center" data_bg_repeat="no-repeat" data_bg_attachment="scroll" data_bg_size="cover" data_bg_parallax_ratio="0.5″ data_padding_top="0″ data_padding_bottom="50″ data_padding_top_laptop="0″ data_padding_bottom_laptop="0″ data_padding_top_tablet="0″ data_padding_bottom_tablet="0″ data_padding_top_mobile_h="0″ data_padding_bottom_mobile_h="0″ data_padding_top_mobile_v="0″ data_padding_bottom_mobile_v="0″][cmsmasters_column data_width="1/4″ data_shortcode_id="egus2lq27″ data_bg_position="top center" data_bg_repeat="no-repeat" data_bg_attachment="scroll" data_bg_size="cover" data_border_style="default" data_animation_delay="0″][/cmsmasters_column][cmsmasters_column data_width="1/2″ data_shortcode_id="2we9ysk1lk"][cmsmasters_gallery shortcode_id="3byc8gzu2″ layout="slider" image_size_slider="cmsmasters-project-thumb" slider_effect="slide" slider_autoplay="true" slider_slideshow_speed="5″ slider_animation_speed="600″ slider_pause_on_hover="true" slider_rewind_speed="1000″ slider_nav_control="true" animation_delay="0″]1749|http://146.66.97.177/~intosaij/site/wp-content/uploads/2017/07/wilma-a-guillen-150×150.jpg,1748|http://146.66.97.177/~intosaij/site/wp-content/uploads/2017/07/assistant-commissioner-lourdes-castillo-150×150.jpg[/cmsmasters_gallery][/cmsmasters_column][cmsmasters_column data_width="1/4″ data_shortcode_id="fr0mc8u7rs"][/cmsmasters_column][/cmsmasters_row][cmsmasters_row][cmsmasters_column data_width="1/1″][cmsmasters_text]
The Republic of the Philippines Commission on Audit (COA) celebrated its national women's month earlier this year by hosting an event centered on the efforts of the Philippine Statistical System on Gender Statistics, along with a presentation on the Sustainable Development Goals (SDGs), and the eventual audit plan for Philippine programs under the SDG road map.
Formally adopted by the United Nations (UN) in September 2015, the SDGs are a result of a consultation process among UN member states, civil society and other stakeholders. The SDGs are composed of 17 goals, 169 unique targets and 230 indicators that focus on economic growth, social inclusion and environmental protection. The Philippines is one of 193 UN-member states who committed to the SDGs in an effort to end extreme poverty, fight inequality and injustice, and fix climate change in a 15-year time frame.
Ms. Wilma A. Guillen, Assistant National Statistician for the Philippine Statistics Authority (PSA), noted member states will develop indicators at regional, national and sub-national levels to complement the global indicators. Ms. Guillen suggested that possible indicators COA can provide include the proportion of total government spending on essential services (education, health and social protection) under Goal 1 (No Poverty), as well as the proportion of countries with systems to track and make public allocations for gender equality and women's empowerment under Goal 5 (Gender Equality).
Ms. Guillen also shared PSA efforts to improve the availability of relevant, timely, disaggregated and better quality statistics, such as (1) a pilot survey recently conducted on Evidence and Data on Gender Equality (EDGE) aimed at measuring assets and ownership from a gender perspective and (2) development of a methodology for generating a multi-dimensional poverty index.
COA officials emphasized the importance of increasing auditors' understanding and appreciation of Gender and Development (GAD) data for use in the audit of GAD funds along with the need to invest in statistics to enhance audit services.
Mr. Michael G. Aguinaldo, COA Chairperson, noted, "Our own GAD Focal Point System has been working tirelessly in implementing GAD programs and projects in the Commission. I am proud to say that women in COA are not only the beneficiaries of GAD programs and projects but are also drivers of change as leaders in the Commission."
COA Commissioners Jose A. Fabia and Isabel D. Agito recognized organizational efforts to create successful changes for all genders and vowed to provide continued support to GAD-related programs.
"Being the sole female member of the Commission Proper," affirmed Ms. Agito, "I assure everyone that I will do my best to be conscientious in bringing GAD-related concerns to the Commission's policies."
[/cmsmasters_text]
[/cmsmasters_column][/cmsmasters_row][cmsmasters_row data_width="boxed" data_padding_left="3″ data_padding_right="3″ data_top_style="default" data_bot_style="default" data_color="default" data_bg_position="top center" data_bg_repeat="no-repeat" data_bg_attachment="scroll" data_bg_size="cover" data_bg_parallax_ratio="0.5″ data_padding_top="0″ data_padding_bottom="50″ data_padding_top_laptop="0″ data_padding_bottom_laptop="0″ data_padding_top_tablet="0″ data_padding_bottom_tablet="0″ data_padding_top_mobile_h="0″ data_padding_bottom_mobile_h="0″ data_padding_top_mobile_v="0″ data_padding_bottom_mobile_v="0″ data_shortcode_id="jwfm4meolv"][cmsmasters_column data_width="1/1″ data_bg_position="top center" data_bg_repeat="no-repeat" data_bg_attachment="scroll" data_bg_size="cover" data_border_style="default" data_animation_delay="0″ data_shortcode_id="8n1sqg4yho"][cmsmasters_gallery layout="hover" gallery_type="grid" gallery_padding="10″ image_size_slider="full" image_size_gallery="full" hover_pause="5″ slider_effect="slide" slider_autoplay="true" slider_slideshow_speed="7″ slider_animation_speed="600″ slider_pause_on_hover="true" slider_rewind="true" slider_rewind_speed="1000″ slider_nav_control="true" gallery_columns="4″ gallery_links="lightbox" animation_delay="0″ shortcode_id="vaq8m4iyg"][/cmsmasters_gallery][/cmsmasters_column][/cmsmasters_row]