Inside INTOSAI
News from the OLACEFS Region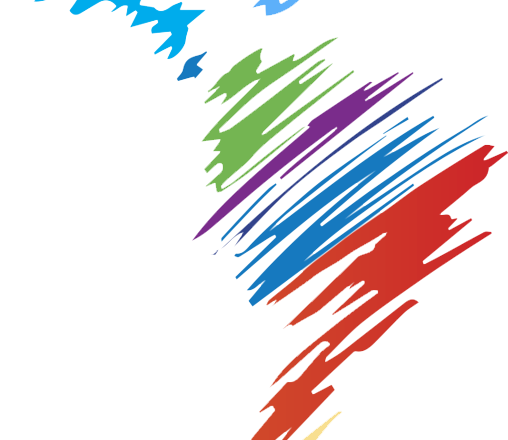 [cmsmasters_row data_shortcode_id="uijoub8l3l" data_width="boxed" data_padding_left="3″ data_padding_right="3″ data_top_style="default" data_bot_style="default" data_color="default" data_bg_position="top center" data_bg_repeat="no-repeat" data_bg_attachment="scroll" data_bg_size="cover" data_bg_parallax_ratio="0.5″ data_padding_top="0″ data_padding_bottom="50″ data_padding_top_laptop="0″ data_padding_bottom_laptop="0″ data_padding_top_tablet="0″ data_padding_bottom_tablet="0″ data_padding_top_mobile_h="0″ data_padding_bottom_mobile_h="0″ data_padding_top_mobile_v="0″ data_padding_bottom_mobile_v="0″][cmsmasters_column data_width="1/1″ data_shortcode_id="4oj2p3fkjz" data_bg_position="top center" data_bg_repeat="no-repeat" data_bg_attachment="scroll" data_bg_size="cover" data_border_style="default" data_animation_delay="0″][cmsmasters_gallery shortcode_id="6mmx8yftrf" layout="slider" image_size_slider="post-thumbnail" slider_effect="slide" slider_autoplay="true" slider_slideshow_speed="5″ slider_rewind="true" slider_rewind_speed="600″ slider_nav_control="true" animation_delay="0″]19058|http://intosaijournal.org/wp-content/uploads/2019/04/OLACEFS-Presidency-Transfer-150×150.jpg,19057|http://intosaijournal.org/wp-content/uploads/2019/04/CEDEIR-Transfer-150×150.jpg,19056|http://intosaijournal.org/wp-content/uploads/2019/04/SAI-PMF-150×150.jpg,19059|http://intosaijournal.org/wp-content/uploads/2019/04/Readability-150×150.jpg[/cmsmasters_gallery][/cmsmasters_column][/cmsmasters_row][cmsmasters_row][cmsmasters_column data_width="1/1″][cmsmasters_text]
SAI Peru Assumes OLACEFS Presidency
In an official a ceremony in Mexico City, the Supreme Audit Institution (SAI) of Mexico transferred the Organization of Latin American and Caribbean Supreme Audit Institutions (OLACEFS) presidency to the SAI of Peru. During the oath-taking ceremony, Nelson Shack Yalta, Peru's Comptroller General, committed to implementing the region's current activities and projects and expressed a willingness to develop additional initiatives raised by OLACEFS members. He also proposed the creation of working groups related to disasters and cases of transnational corruption.
---
SAI El Salvador to Lead OLACEFS CEDEIR
On January 1, 2019, El Salvador's SAI assumed the Presidency of the Commission of Performance Evaluation and Indicators (CEDEIR)—the technical arm of OLACEFS—following SAI Peru's six-year term, which ended on December 31, 2018. SAI Peru will remain an active member of the commission. As outgoing president, SAI Peru performed the official transfer of chairmanship to SAI El Salvador on February 13, 2019. Both SAIs intend to continue working together to share knowledge on relevant topics within the region.
---
Regional Delegates Complete Advanced SAI PMF Training
SAI delegates from Belize, Bhutan, Bolivia, Chile, Costa Rica, Cuba, Dominican Republic, El Salvador, Guatemala, Honduras, Malawi, Nicaragua, Paraguay, Peru and Tunisia completed the SAI Performance Measurement Framework Advanced Course in February. As part of the CEDEIR annual operations plan, the course, coordinated by SAI Peru and the INTOSAI Development Initiative, provides more in-depth knowledge on SAI PMF assessment methodology and application.
---
Project Launched to Improve Information Access 
The OLACEFS Technical Commission of Good Governance (CTPBG) is currently conducting a project on "Improving Access to Information and Use of Government Audit Products in Latin America and the Caribbean" aimed to support SAIs in improving the level of information availability within appropriate and relevant standards. Based on constructive dialogue, the project also promotes the use of auditing products and how audit reports and other documents may help to improve government services quality, increase transparency and accountability in SAIs and audited entities.
To date, the SAIs of Argentina, Chile, Dominican Republic and Peru participate in this project. In line with this, in January, SAI Peru performed a readability and comprehension test of developed products and responded to the project's diagnosis and baseline. The other participating SAIs have also conducted this process.
[/cmsmasters_text][/cmsmasters_column][/cmsmasters_row]