ARABOSAI
ARABOSAI General Assembly Highlights Development at All Levels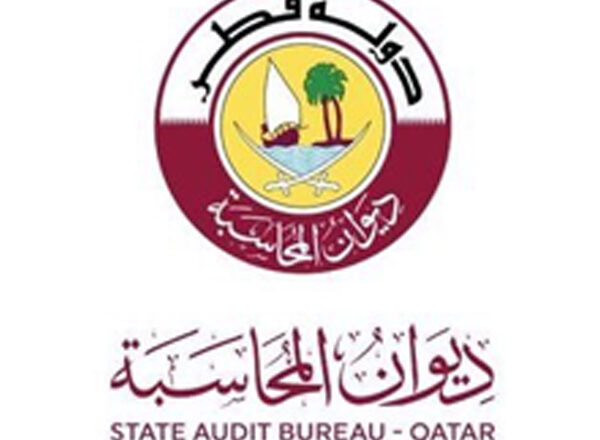 The State Audit Bureau (SAB) of Qatar hosted the Arab Organization of Supreme Audit Institutions (ARABOSAI) 13th General Assembly in Doha, Qatar, November 10-14, 2019.
The week-long event kicked off with the 58th Governing Board meeting, where delegates discussed past progress, as well as operational and administrative improvements aimed at guiding the region to future success.
Expressing hope for increased regional cooperation, H.E. Sheikh Bandar Bin Mohammed Bin Saoud Al Thani, SAB President, officially opened the assembly, which included representatives from 17 ARABOSAI member nations, the International Organization of Supreme Audit Institutions (INTOSAI) General Secretariat, INTOSAI Development Initiative (IDI), African Organization of English Speaking Supreme Audit Institutions (AFROSAI-E), Asian Organization of Supreme Audit Institutions (ASOSAI), Deutsche Gesellschaft für Internationale Zusammenarbeit (GIZ), and the World Bank.
"Major pillars of INTOSAI activities rest on the shoulders of ARABOSAI members," expressed Herbert Baumgartner in his speech at the assembly's opening ceremony.
Baumgartner, representing the INTOSAI General Secretariat, added, "INTOSAI would not have successfully implemented its four goals without ARABOSAI support."
The assembly included several highlights shaping the region for years to come, such as SAB Qatar assuming ARABOSAI Chairmanship from SAB Kuwait; declaring the General Audit Bureau of Saudi Arabia as the assembly's First Deputy Chair; electing new Governing Board members and committee chairs; and approving amendments to the region's statutes.
A special signing ceremony took place between ARABOSAI and AFROSAI-E extending the partnership between the to two regions to increase cooperation on areas of mutual interest.
The event's robust agenda also included regional progress reports, dialogue on issues of global importance, and panel-led discussions and presentations focused on the assembly's two major themes:
Organizational and Institutional Development; and
Professional Development.
Panel participants sparked dialogue by sharing relevant Supreme Audit Institution (SAI) projects, oversight guidance, strategic plan implementation, and professional training efforts designed to achieve maximum effectiveness and efficiency while also addressing capacity, collaboration, independence and relevance.
While participants noted the importance in linking organizational strategies with national policies, they also pointed to International Standards of Supreme Audit Institutions (ISSAI) 12, "The Value and Benefits of Supreme Audit Institutions: Making a Difference in the Lives of Citizens," as a significant INTOSAI resource and reference that calls for SAIs to be model institutions.
Assembly delegates indicated improving organizational, institutional and professional development initiatives remain essential to enhancing competencies, enriching performance, refining work mechanisms and strengthening values. Attendees also expressed such efforts are not simple, short-term solutions—they must be comprehensive and continuous.
On the assembly's final day, awards were presented to winners of the 12th Scientific Research Contest and to the author of the best article published in the Journal of Financial Auditing since the previous ARABOSAI General Assembly in 2016.
Members formally adopted the Doha Declaration as the 13th General Assembly came to a close. The declaration reaffirms the region's commitment to accountability, anti-corruption initiatives, institutional development and transparency.
The next ARABOSAI General Assembly, which is a triennial event, is scheduled to take place in Mecca, Saudi Arabia, in 2022.