News in Brief
Sharaka Program Successfully Implements Virtual Exchange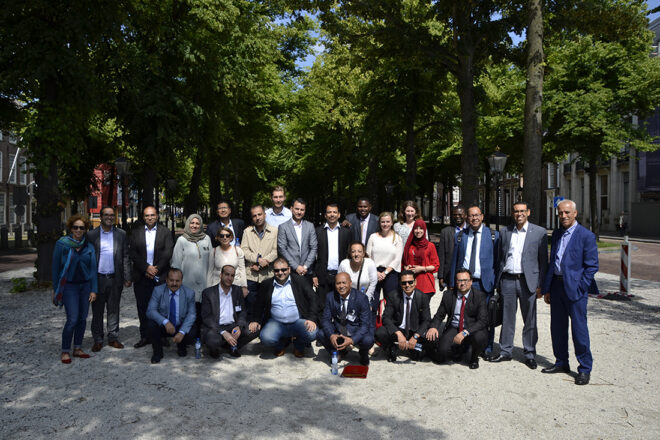 When the beginning of the COVID-19 pandemic hit in early 2020, the Netherlands Court of Audit (NCA) was working on a five-year "Sharaka" cooperative program with seven partner Supreme Audit Institutions (SAIs) from Algeria, Iraq, Jordan, Morocco, Palestine, Sudan and Tunisia.
Sharaka means partnership in Arabic, and the program aspires to leverage cooperation to improve public administration operations, advance public service effectiveness, and strengthen public financial management—both in the Netherlands and in the partner countries.
The Sharaka program is comprised of various bilateral and regional projects and initiatives, the first of which began in 2017 with a kick-off meeting in the Hague.
Though planned programming ceased at the onset of the pandemic, all partner SAIs researched alternative ways to continue collaborative efforts.
A previously-planned four-day regional workshop to discuss an SDG 3 health-related audit was transformed into five two-hour webinars, where participants were able to actively contribute to discussions.
Engaging with one another and sharing ideas at the first virtual meeting was inspirational and proved useful in ensuring program progress.
In the post-COVID-19 era, the program intends to continue hosting virtual events but also looks forward to physically reconnecting once possible, as face-to-face contact and networking are not always replaceable.
Learn more about the Sharaka program online or contact NCA international affairs via email at internationalaffairs@rekenkamer.nl.