Autumn 2021
SAO Hungary Reports on Audit of Vaccination System, Uses Technology to Improve Efficiency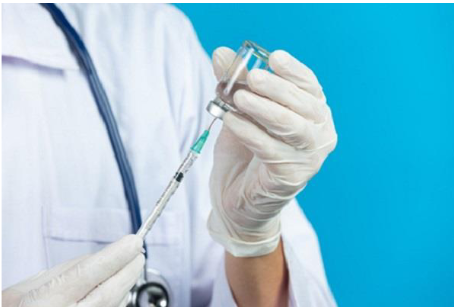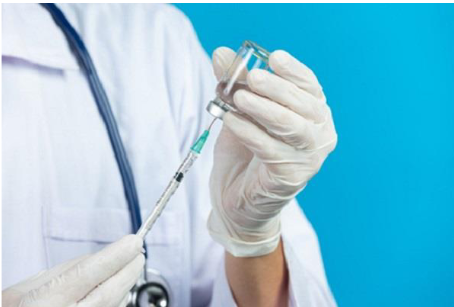 SAO Hungary Publishes Report on Audit of Vaccination System
In July 2021, the State Audit Office (SAO) of Hungary published a report on a compliance and performance audit it conducted on emerging epidemics and vaccination coverage. The challenges posed by the COVID-19 pandemic have made the findings of the audit—which Hungary carried out as part of an international cooperative audit initiated by the Supreme Audit Office of the Slovak Republic—even more critical.
The Fundamental Law of Hungary declares that everyone has the right to physical and mental health. In 2015, Hungary's Ministry of Human Capacities identified strengthening epidemiological security and modernizing the vaccination system as among its top priorities. As part of that effort, the National Chief Medical Officer issued guidelines in 2018 and 2019 for administering vaccinations. SAO'S audit found that Hungary's vaccination system was effective in preventing mass outbreaks of disease in those years.
Effective vaccination systems are key to preventing epidemics and also have economic benefits, as fighting a disease is more expensive than preventing it in the first place. Each European country makes important decisions about its own national vaccination program—such as how to fund it and which vaccines to administer—based on local factors like the prevalence of certain diseases and economic conditions.
This cooperative audit has enabled Supreme Audit Institutions (SAIs) to share knowledge, experiences, and best practices related to national vaccination programs during a critical time. The COVID-19 pandemic, along with migration, increased travel, the rise of anti-vaccine movements, and the effects of climate change, have increased epidemiological risk, even for countries like Hungary that have effective vaccination systems.
SAO Hungary Uses Technology to Improve Efficiency
The importance of achieving greater efficiency was highlighted in the IX European Organization of SAIs (EUROSAI) – Organization of Latin American and Caribbean SAIs (OLACEFS) Joint Conference, held in September 2020. At this event, SAIs discussed the importance of optimizing the use of resources, prioritizing tasks, and employing the cost-benefit principle in strategic planning and audit activities—especially during the COVID-19 pandemic.
In that spirit, SAO has implemented a number of initiatives that harness technological advancements to enhance the efficiency of its audit work.
Automated Document Evaluation. According to surveys, only one-fifth of usable information is "structured," i.e., organized in databases. Most unstructured data that audit offices access are in text format. SAO uses text-mining software to structure this mass of information into a format suitable for analysis. With this software, auditors can search, filter, and categorize the content of a large number of documents, and automate certain sub-processes and audit tasks.
Automated document evaluation enables auditors to complete tasks using fewer resources; ensures consistency in the processing of data; and improves the audit process by, for example, increasing the reliability of audit findings. It is also easily scalable, which allows for greater flexibility of operations and quick adjustments in response to changes.
Quality-assured Audit Processes. For quality assurance, SAO uses another software to apply automatic, preventative controls to audit processes in accordance with the "Lean Methodology," whose primary tenets are continuous improvement and respect for people. By ensuring tasks are carried out without errors in the first place—and in the least possible amount of time, using minimal resources—the software reduces the need for subsequent reviews and corrections.
Time-metering Software. Like a number of other audit offices, SAO monitors the efficiency of its processes. To assist with this endeavor, SAO uses time-metering software that helps identify routine tasks that are repeated during the audit and could potentially be automated.