News in Brief
SAI Turkey Provides Training to Build Capacity of Public Entities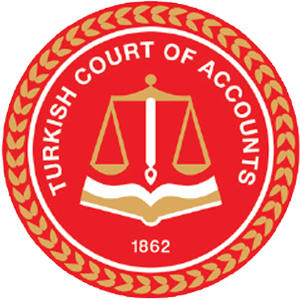 The Turkish Court of Audit (TCA) provides trainings not only to its own staff and international stakeholders, but also to employees of the public entities it audits, in accordance with international standards, TCA's Strategic Plan (2019-2023), and its communication strategy. These trainings have enhanced the ability of public employees to carry out their duties efficiently and effectively.
To determine the training needs of auditees' employees, TCA analyzes their annual requests as well as the issues it has identified in audits. In recent years, TCA has paid special attention to institutional risk management, internal controls, and strategic management issues during its audits. TCA has conducted trainings for the following three types of public employees:
Municipal Employees. TCA provides extensive trainings to municipal managers, technical and administrative personnel, and other staff, in accordance with the cooperation protocol between TCA and the Union of Municipalities of Turkey. The aim of these trainings is to ensure that public resources are used effectively, efficiently, and in accordance with the law. TCA has organized 22 different online trainings for more than 25,000 municipal employees on subjects such as the Public Financial Management and Control Law, TCA Law, Bidding Legislation, and Municipal Accounting. The first group of trainings took place from Nov. 2020 through Feb. 2021. TCA shares the trainings through its YouTube account.
University Employees. Since late 2017, TCA has organized trainings for approximately 1,615 participants from 103 universities on topics such as Public Financial Management and Control Law, Public Procurement Legislation, Per Diem Legislation, Revolving Fund Entities and Social Facilities, and TCA's Audit Findings. These trainings offer participants a chance to discuss common problems and develop solutions.
Employees of Other Public Administrations. TCA has also organized trainings for employees of other public entities on subjects that fall within TCA's scope, such as Institutional Risk Management, Public Loss and Liability, Bidding Legislation, Progress Payment Preparation, Legal Remedies and Execution of Writs in the TCA Trials, Geographic Information Systems Applications and their Use in Auditing, and State Property Protection and Saving Measures.