Autumn 2021
OLACEFS Capacity Building Committee Publishes Portfolio of Resources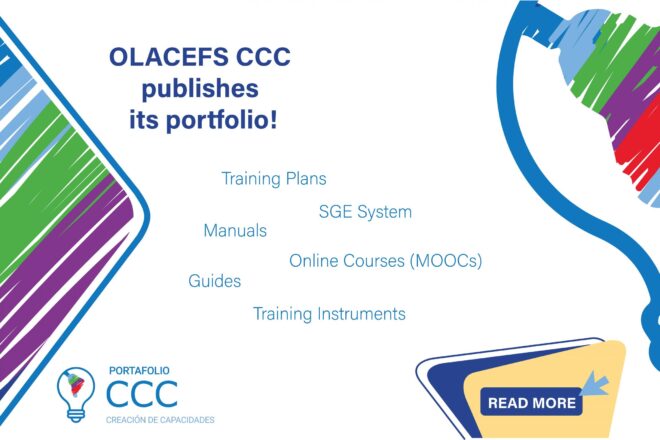 The Organization of Latin American and Caribbean Supreme Audit Institutions (OLACEFS) Capacity Building Committee (CCC) has published a portfolio with the main products it has developed in recent years. The aim of this effort was to make the CCC's capacity building tools easily accessible in one location, to facilitate their dissemination and use by all Supreme Audit Institutions (SAIs).
The portfolio has the following products:
Training Plans (2016-2018 and 2019-2021)
Training Needs Assessment (2016 and 2018)
Massive Open Online Course (MOOC) on Performance Audit (2020)
MOOC on the United Nations 2030 Agenda and the role of SAIs in the implementation of the Sustainable Development Goals (SDGs) (2018)
Manual of Coordinated Audits (2020)
Instruments to Assess Satisfaction and Measure Results (2020)
Educational Management System – SGE 2.0 (2018)
Manual of the Educational Management System (2018)
Manual of In-Person Courses (2019)
Guidelines and Good Practices Guide for the Development of Online Courses (2019)
The CCC will update the portfolio as its task forces deliver new products. The materials are available on the CCC page on the OLACEFS website.
Suggestions or additional information can be sent to ccc@tcu.gov.br.